Even the best DevOps initiatives can fall victim to data bottlenecks, from challenges provisioning data quickly and easily, to synchronizing application and database changes and, in some cases, a serious lack of cooperation between developers and database administrators.
The speed and flexibility requirements of DevOps and modern applications overall can be difficult to achieve in the world of data management with its rigid schemas, manual processes, and data silos.
Watch this roundtable webinar hosted by DBTA to learn about the key technologies and strategies for bridging the gap between data management and DevOps.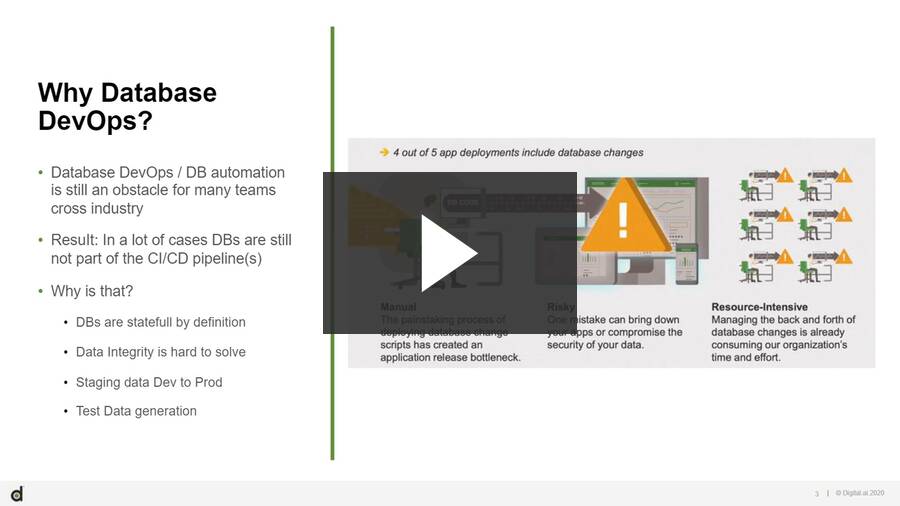 Please wait, you may need to disable your adblocker or adjust privacy settings to view content
Want To Keep Exploring Other Resources?