Many IT operations teams focus on reducing the amount of time it takes to restore business services in the aftermath of a major incident. However, the very systems and processes that help detect and respond to a major incident also contain clues that could have helped predict and prevent the major incident from ever occurring. The benefits of being more proactive are obvious; the hours it takes to restore service can be very costly from a customer and business process disruption perspective.
Join Amit Shah, Director of Product Marketing and Ben Sapp, Insights Architect as they share best practices on how to use predictive analytics and AI for major incident management.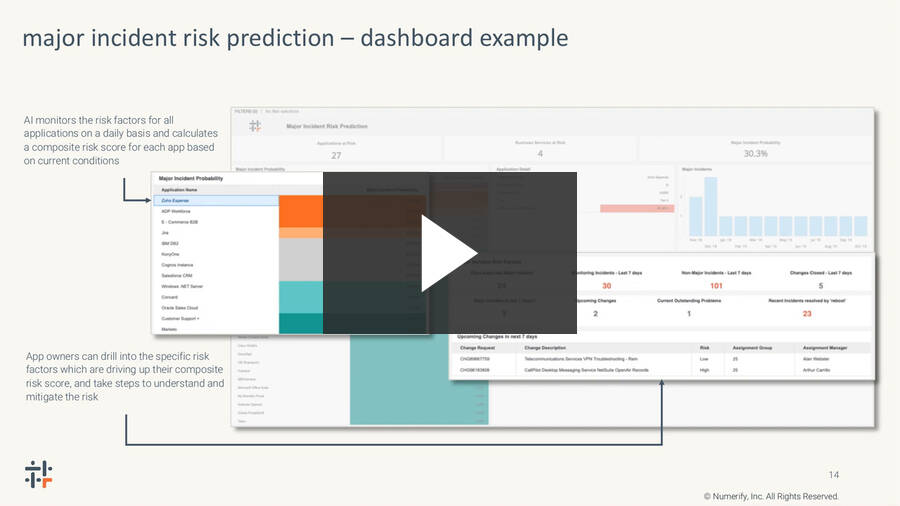 Please wait, you may need to disable your adblocker or adjust privacy settings to view content
Want To Keep Exploring Other Resources?