In these times of rapid digital transformation, enterprises are challenged like never before to improve critical business capabilities with new applications and services. However, these expansions are often not accompanied by plans to retire existing applications or services that deliver similar or overlapping capabilities.
Whether the result of M&A activity, shadow IT-driven apps, or cloud migrations, all too often legacy and redundant apps are left in place. This results in wasted spend, increasing application support burden, and escalating data center complexity. It is no wonder that 48% of CIOs believe that there are more applications in their portfolio than actually required.
How can you continuously optimize your application portfolio to ensure that you have enough resources to drive innovation?
Join Digital.ai Sr. Product Manager, Srikanth Gopalaswami, as he discusses best practices used by leading organizations to continuously shape the right portfolio of applications aligned with business needs.
During this webinar you'll learn: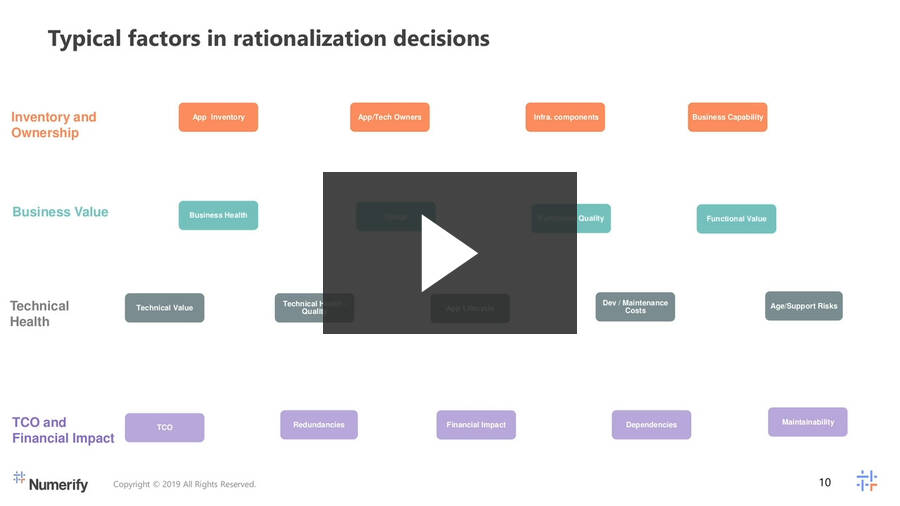 Please wait, you may need to disable your adblocker or adjust privacy settings to view content
Want To Keep Exploring Other Resources?