Gérer la complexité et accélérer la vitesse de livraison, tout en réduisant les risques et en augmentant la visibilité pour réussir sa transformation numérique. Découvrez notre démo de la solution Digital.ai Release.
Démonstration Solution : Release Management
Pour rester compétitifs, les éditeurs de logiciels doivent s'adapter aux évolutions des entreprises. Qu'elles opèrent à distance, de manière hybride ou en présentiel, la majorité des équipes dédiées à la livraison de logiciels d'entreprise sont confrontées à trois grands défis.
Digital.ai Release est une solution de livraison continue, de gestion des mises en production et d'orchestration leader sur le marché qui permet aux équipes de collaborer, d'automatiser la gouvernance et d'éliminer les goulets d'étranglement dans les processus de développement.
Orchestration de pipeline complexe
Automatisation de la mise en production
Réduction des risques
Visibilité augmentée pour favoriser la transformation
Découvrez la solution Digital.ai Release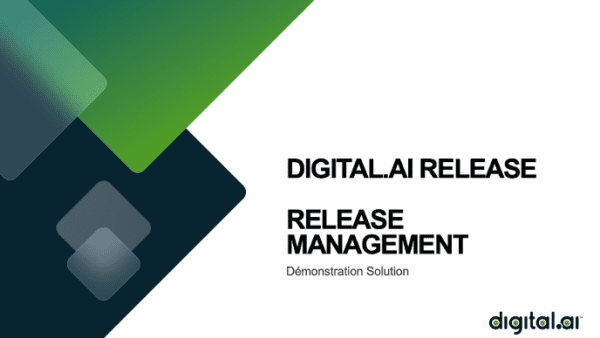 Please wait, you may need to disable your adblocker or adjust privacy settings to view content
Vous voulez continuer à explorer d'autres ressources ?