Enterprise Agile planning solution providing best practices and faster delivery times.
Agility as Your Planning Tool
Digital.ai Agility is the industry-leading enterprise Agile planning solution driving efficiency by scaling Agile practices across all levels.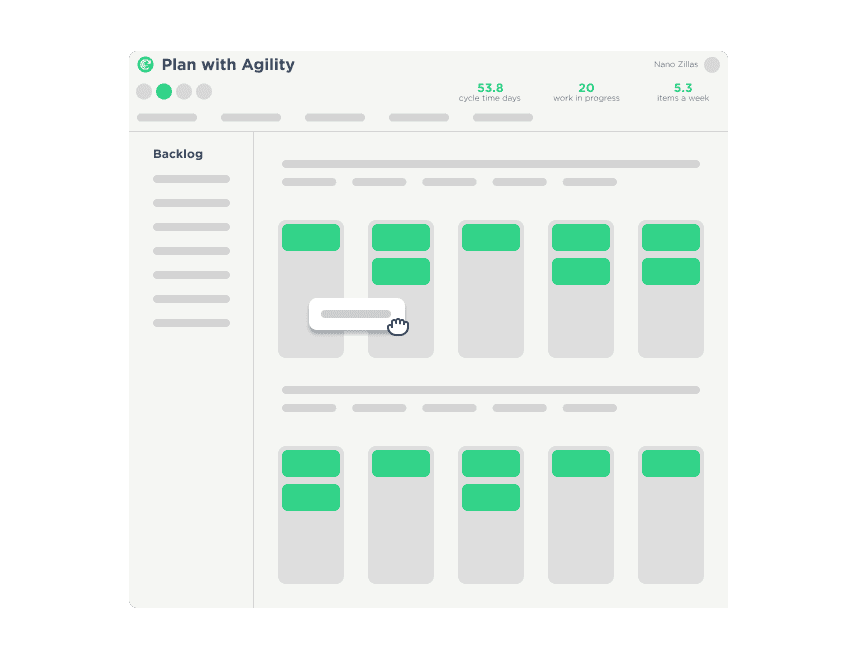 Accelerate and Scale Delivery with Confidence
Scale Agile on Your Terms
Implement Agile based on your distinctive portfolio management approach, such as SAFe while preserving team-level agile autonomy like Scrum or Kanban
Increase and accelerate Agile adoption while optimizing your toolchain by building upon your existing team-level solutions
Quickly adapt to emerging customer trends while maximizing contributions across portfolio, program, development, and delivery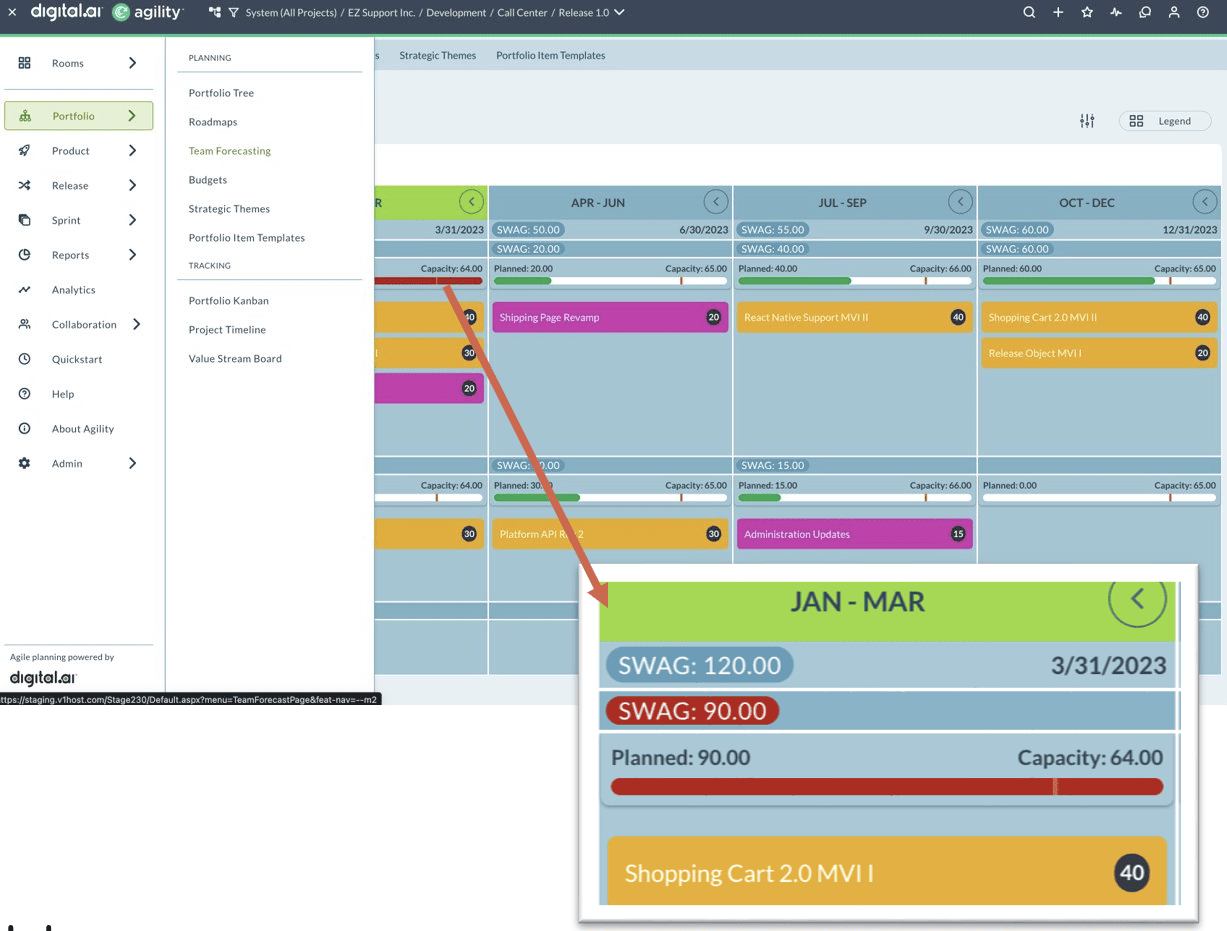 Deliver High-Value Innovation First
Synchronize business objectives with technical execution to keep everyone focused on what matters
Join distributed teams, outline dependencies, and reveal opportunities to increase feature delivery with PI Planning whiteboard-based collaboration
Strengthen end-user collaboration, capture requirements in real-time, and prioritize ideas and features to build what customers want most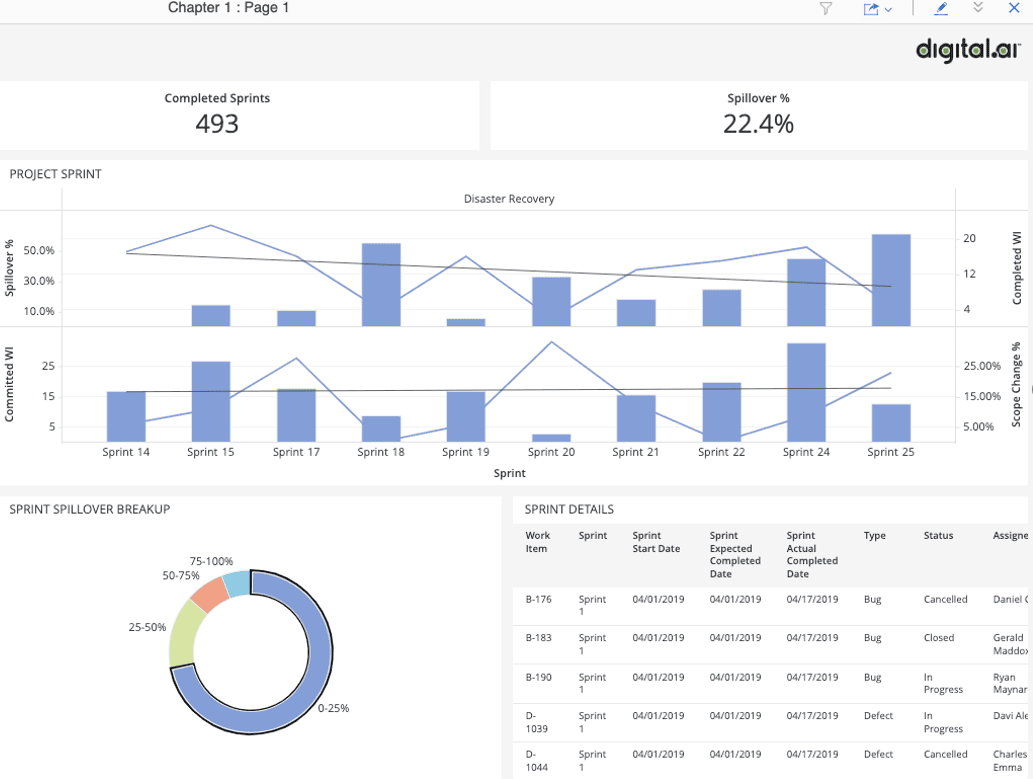 Gain Predictability and Reduce Risk
Seamlessly track features, epics, and stories from planning to production – from Agile through DevOps to improve value stream delivery performance
Unite SDLC data to identify risk areas, balance capacity with metrics, dimensional hierarchies, and ad-hoc analysis, and predict software delivery
Gain deeper, actionable insights into sprints, project backlogs, resource management and more to consistently meet commitments to stakeholders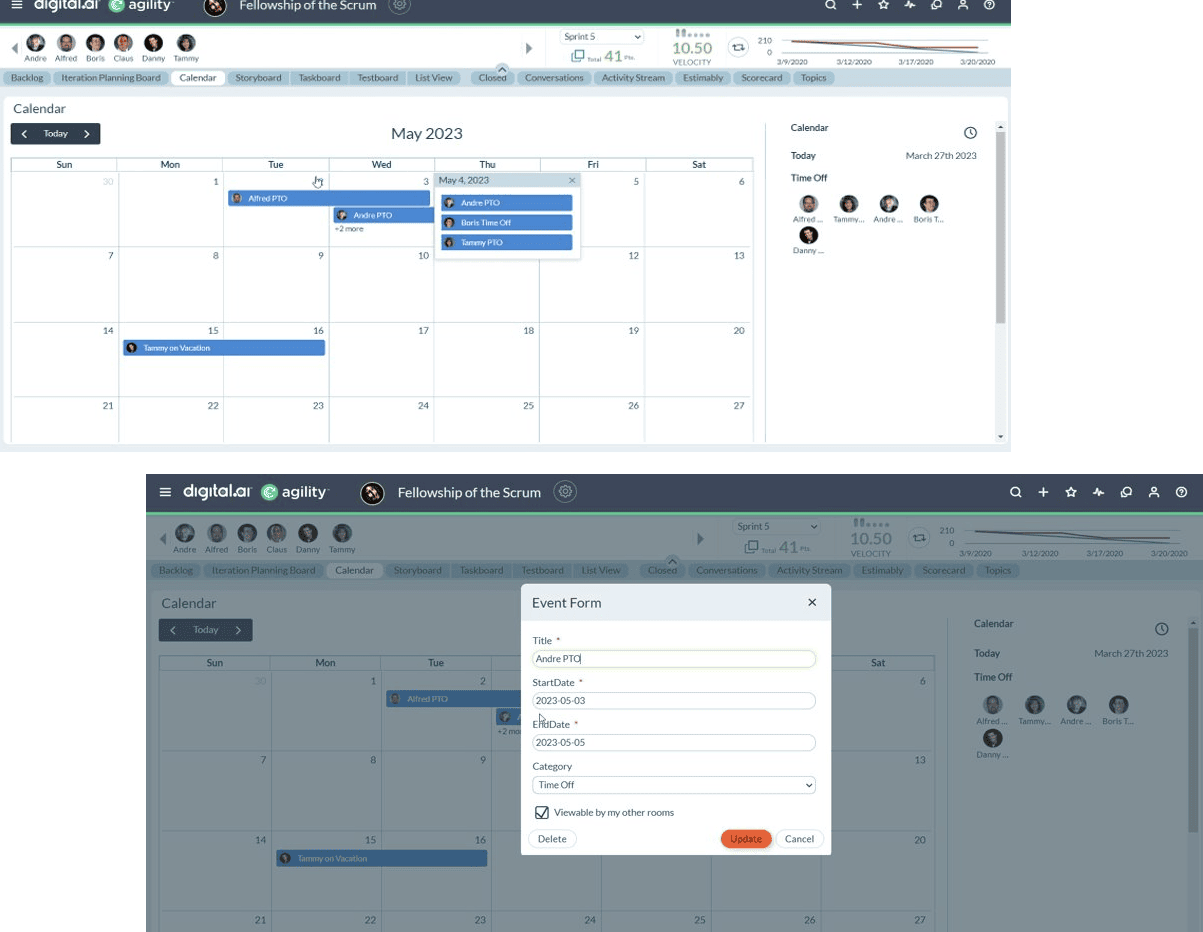 Idea & Feature Management
Automate the process of capturing, evaluation, and prioritizing feature requests from end users
Cross-Team Collaboration 
Enable effective enterprise communication with forums, CoPs, and contextual collaboration rooms
2023 Accelerate State of DevOps Report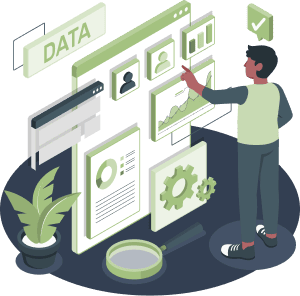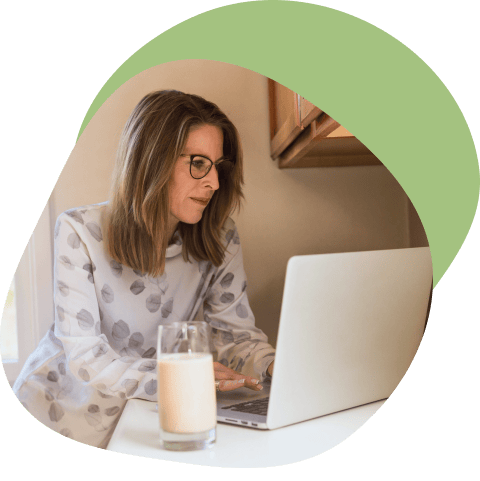 See Digital.ai Agility in Action
We have helped thousands of teams across industries configure, implement, and optimize Digital.ai Agility for Agile project management. Contact us to learn more.