Enterprise Agile planning solution providing best practices and faster delivery times.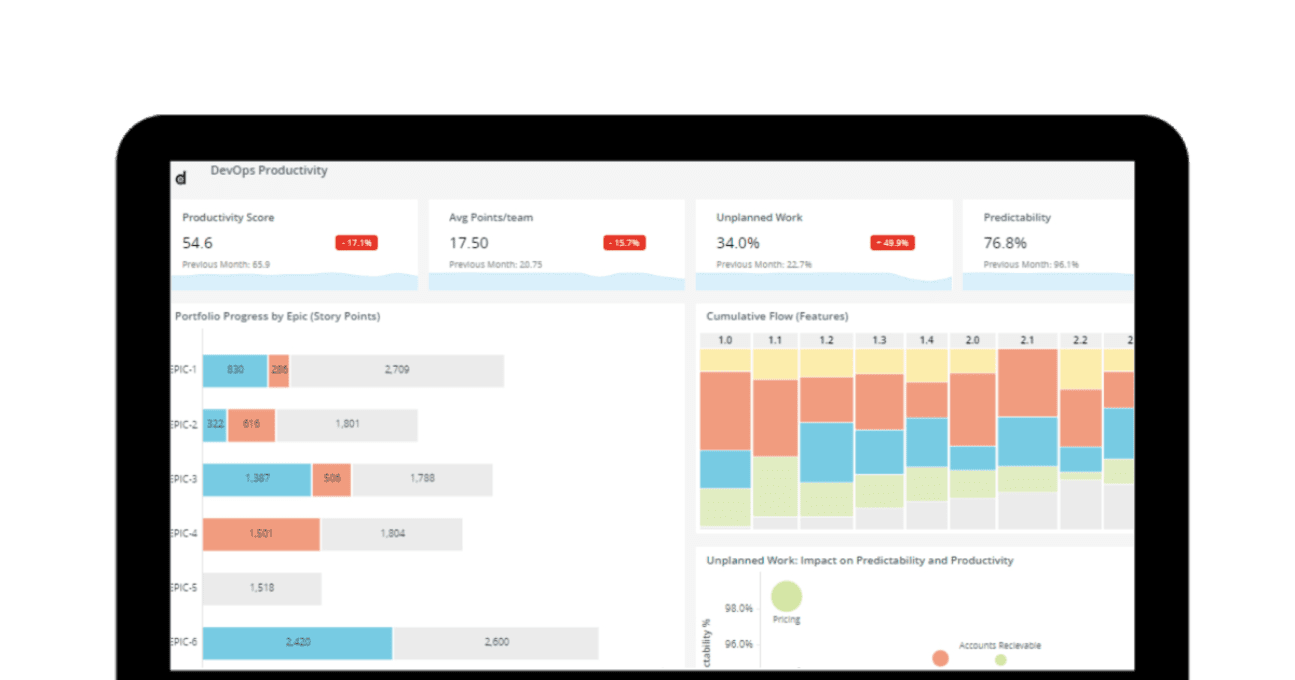 Digital.ai Agility is the industry-leading enterprise Agile planning solution driving efficiency by scaling Agile practices across all levels. 
Accelerate and Scale Delivery with Confidence
Drive Consistency and Efficiency
Accelerate Agile transformation and deliver continuous value
Adopt leading Agile frameworks to provide structured best practices and faster time to value
Improve consistency across the organization and reduce cost of ownership by building on your existing team-level tools
Increase Speed of App Delivery and Value
Prioritize backlog to improve business agility and better align to business goals
Reduce data consolidation time/costs by leveraging our existing integrations
Choose from 100s of out of the box metrics and dashboards to accelerate time to value
Improve Visibility and Collaboration
Unified portfolio-level views provide effective coordination of execution and managing dependencies
Improve insights by tracking features, epics, and stories from planning to production
Identify bottlenecks and issues with metrics, dimensional hierarchies, and ad-hoc analysis
The 16th State of Agile Report is here!