Partecis, joint-venture de deux grandes groupes bancaires français, BNP Paribas et BPCE, développe un Système d'Information commun permettant le traitement des opérations monétiques des réseaux Banques Populaires, Caisses d'Epargne et BNP Paribas.
Découvrez comment Partecis, acteur majeur de la monétique en France, orchestre ses processus de livraison et industrialise sa chaine de livraison applicatives, avec Digital.ai Release.
Gain d'agilité à l'échelle de l'entreprise
Augmentation de la qualité et la vitesse des mises en production
Réduction des coûts
Collaboration renforcée entre les équipes
Satisfaction des utilisateurs
Accédez au Replay de ce Webinar proposé par Digital.ai : démonstration produit de Digital.ai Release et retour d'expérience de Sonia Monnoir, DevOps Leader chez Partecis.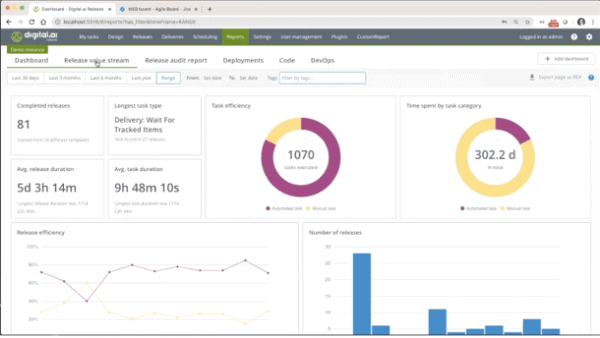 Please wait, you may need to disable your adblocker or adjust privacy settings to view content
Vous voulez continuer à explorer d'autres ressources ?