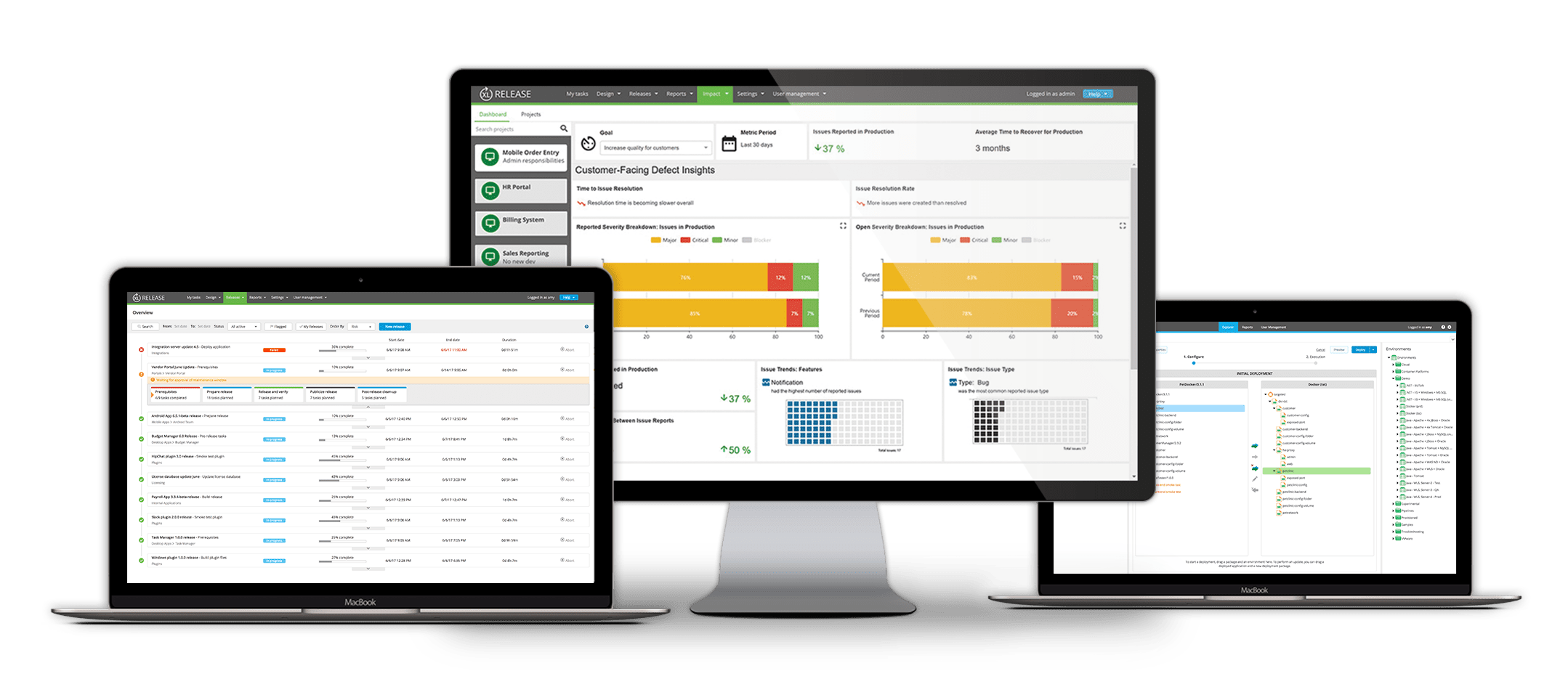 Automation, visibility, and control to get software to users faster.
Is your deployment process manual, error-prone, and way too slow? Do you want to enable your developers to release their own code, but still maintain control?
Digital.ai Deploy automates application deployments to any environment, so your releases can occur in a repeatable, standard and efficient way. The end result? Higher quality software delivered faster – at enterprise scale.