Discussions around value streams are becoming more prevalent and increasingly significant. The concept is simple, look at the entire process to deliver value and improve it, but the application is anything but simple. Visibility into key metrics is a challenge, and knowing what do with those metrics is just as difficult.  During this webinar Adam Mattis, Partner and Enterprise Advisor at Scaled Agile, and Danny Presten, Chief Methodologist at Digital.ai, take a dive deep into SAFe's value stream framework and share real world success stories as well as highlight areas where companies often struggle.  As a participant, you'll come away with a thorough understanding of how value streams can be imagined in your corporation and get practical steps at improving flow through your organization.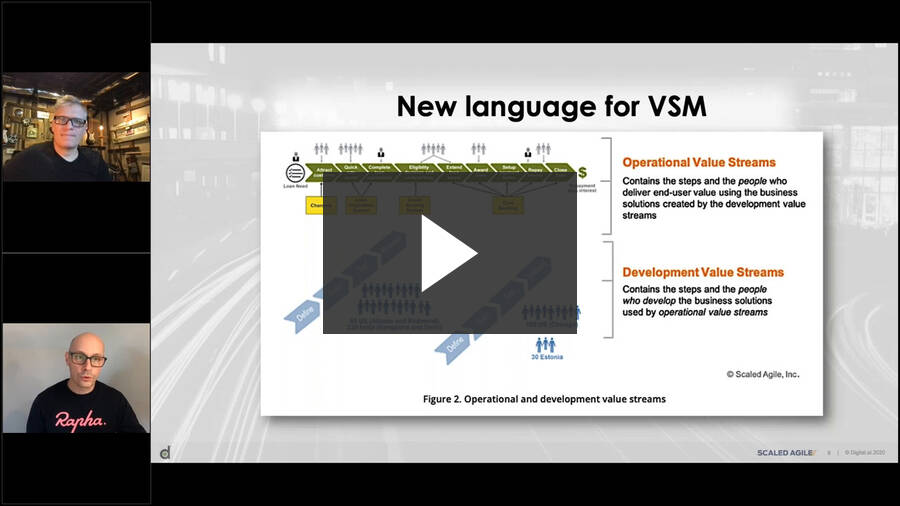 Please wait, you may need to disable your adblocker or adjust privacy settings to view content
Want To Keep Exploring Other Resources?