Last Updated Jan 12, 2019 — Continuous Testing Expert
The 5 Best Test Automation Articles of 2018
Continuous Testing
Each year there is, of course, a lot of buzz about the future of test automation. At the outset of 2018, the big news was that AI was coming and to be fair it did. Well, sort of. AI and Visual Testing are becoming an increasingly important and viable way to automate tests but the major disruptions are still on the way.
The problem was that as with many large scale innovations a lot of companies simply connected AI terminology to their existing tools and to that end misrepresented what AI and machine learning really are in the test automation world.
That is not to say that every prediction for test automation in 2018 was wrong.
Certainly, commercial tool innovation continues to be pushed forward by the open source community. It has forced test automation tool companies to repackage their solutions. The point is that it is not about which tool is better. In actuality it is about creating a tool that integrates with the open source tools that testers favor.
The point is that not every prediction for test automation in 2018 came to fruition and yet a lot of insightful commentaries written on the matter were right on the money.
We read a lot about test automation as we are sure you do. So let's take a brief tour through 2018 via some of the best and most insightful articles of the year.
Joe Colantonio - What Value is Your Test Automation Adding?
We start in January of 2016 with our friend Joe Colantonio. For those who don't know Joe is a test automation architect for a large Fortune 100 company. He is also an accomplished blogger, podcaster and presenter.
The article is about the topic of value in automation testing, but not in the traditional sense. This is a discussion about the ways to use metrics to present value to management who are often enough not technical people and might be difficult to sway.
Sending a simple pass-fail test analysis is not enough. Management might simply tell you to bring back a report with more passed tests. It would be better to show management how many bugs you avoided as a result of automated testing.
The article continues to touch upon which metrics are the right ones to bring to your company's management. Teamwork collaboration and communication are also essential in finding the correct way to prove the value of your test automation to management.
Getting Started with Test Automation: How to Structure Your Team
Max Bauer of Tricentis writes about how test automation used to be important for increasing test speed, accuracy, and repeatability. Now, however in the digital age with Agile and DevOps methodologies taking over test automation has become essential.
The article proceeds to present different models for structuring teams for test automation.
* Automation Team Rolling Out Test Automation Project by Project
* Regression Team Leading and Mentoring Testers on Each Project
* Adaptions for Agile Environments
In each different setup, he provides great insight into how you would build a team to carry out each of these projects. It starts small, as he outlines building a test automation team of a few different members. It advances into agile environments and ends with a nice breakdown of the separation between development and testing.
Get quality right with enterprise Digital Testing
In July our CTO Guy Arieli wrote a fascinating piece detailing some of the challenges facing enterprises in the world of digital transformation.
His idea to help increase automation and help smaller enterprises match the capabilities of much larger corporations. The idea is to create what Guy calls a quality machine in which The digital testing process is broken down into a pipeline of predefined processes. In this process, versions move from one stage to another. Testing, happens throughout the entire pipeline, as a central part of the process.
The point is that no one person is responsible for the process of digital assurance. In any good DevOps or Agile implementation feedback and collaboration are essential in order to ensure that everyone has a stake in the quality of the release.
Software Test Automation and AI
Parasoft is looking at how they can push the boundaries of test automation as Product Manager Chris Colosimo writes. They are not interested at a single step of the testing process. Parasoft wants to shift everything left by pushing the boundaries of test automation by bringing AI technology into the conversation.
The article goes into further depth as he explains how they got their customers to achieve an over 50% automation coverage.
Managing (and understanding) the impact of change
Getting adequate knowledge about how the APIs work
Effectively managing (and not wasting) time
The article concludes with the idea that innovation is "a catalyst for action". In order to push the test automation boundaries, you need to understand APIs and apply machine learning to take it all to the next level.
Cross Browsers Testing – What does it mean?
We round out the best articles of 2018 by revisiting another great piece by our CTO Guy Arieli. One of the best features that we released in 2018 was Cross Browser testing. This article goes deeper into a discussion of what that actually means and how it should fit into your general web test automation strategy.
According to Guy the overall consensus in today's testing strategies is to automate your cross browser tests by using Selenium. Personally, I feel we are missing a very important point here. In many cases, Selenium tests will overlook many of the compatibility issues between different browsers.
So, in order to address this challenge, we need tools that will complement Selenium's capabilities. This is in order to validate the visual aspect of the application user interface. One such example is a tool called Galen Framework.
The article then goes on to explain the value of Galen which was developed specifically to execute layout testing on web applications in a real browser.
As we slide into 2019, and look ahead to some of the great innovative writing about test automation that will surely come out over the year. I hope to be able to bring more great articles to your attention. Keep checking back for more.
Follow our Digital App Testing page on LinkedIn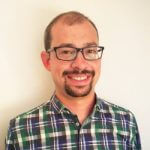 Jonny Steiner - Content Manager