How is your organization scaling agile? If you aren't, then you're missing out on doing twice the work in half the amount of time when it comes to achieving business agility. Enter Scrum@Scale, a framework created to efficiently coordinate a new ecosystem of teams. It achieves this goal through setting up a "minimum viable bureaucracy" via a "scale-free" architecture.
Getting the best results possible starts with implementing Scrum everywhere, not just in engineering. If implemented across the rest of the organization properly, you can get dramatic results. Equipped with the Scrum Guide, you can empower your teams to be self-organized and cross-functional.
Scrum@Scale is specifically designed to deal with: 
Disruptions going on in industries
Remedying the high transformation failure rate of projects
Achieving higher performance for a lower cost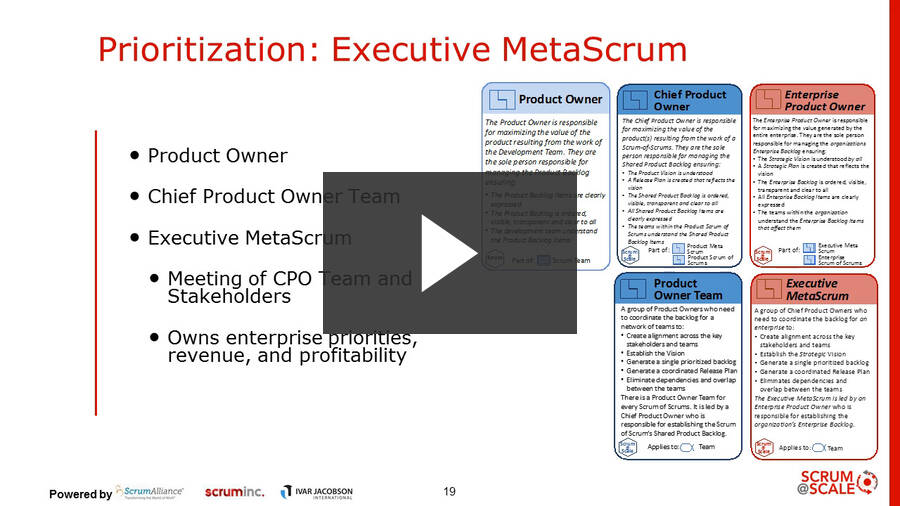 Please wait, you may need to disable your adblocker or adjust privacy settings to view content
Want To Keep Exploring Other Resources?