There is often friction between Agile planning and testing teams. The disconnect between these teams is exacerbated by limited visibility into Agile planning and test execution. Organizations have long been struggling to break down the silos between Agile and testing teams. Their goal is to reduce the risk of application defects, and deliver a better user experience while sticking to Agile planning schedules. Let's learn how they can do that.
The interactive Lunch N Learn featured the Digital.ai Director of Sales Engineering Lonnie Haire, and Sales Engineer Rahee Khan, while being moderated by Product Marketing Manager Jonny Steiner.
Watch this on demand webinar to learn about:
How to identify and eliminate cumbersome legacy testing processes
Best Agile and Testing practices to speed up application development and delivery
Increasing Agile planning and testing visibility to improve communication between teams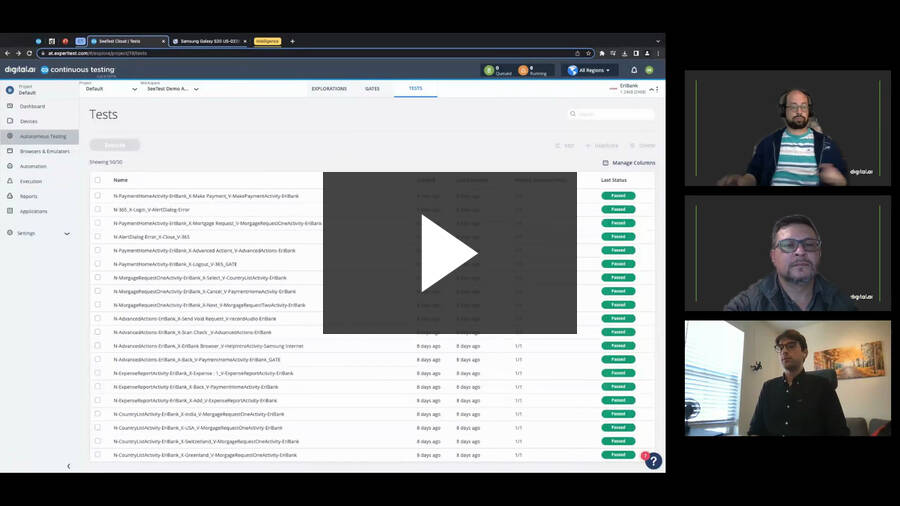 Please wait, you may need to disable your adblocker or adjust privacy settings to view content
Want To Keep Exploring Other Resources?