It is Monday morning, and once again, everyone in the organization drops what they are doing to take on unplanned work due to another major incident. Sound familiar? If so, then your organization is struggling with the challenges related to systemic problems caused by technical debt, unstable snowflake environments, and issues related to process capability.
To reverse this trend, organizations need to go on the offensive by moving from a reactive Incident approach to proactive problem identification and management. However, to do this successfully, Lean teaches that you need data since you cannot avoid a problem you cannot see.
Join Troy DuMoulin, VP of Research and Development at Pink Elephant, and Amit Shah, Director of Product Marketing at Digital.ai, as they discuss the critical success factors for enabling proactive problem management and how data, analytics, and machine learning can enable organizations to avoid major incidents and reduce un-planned work.
Topics that will be covered include: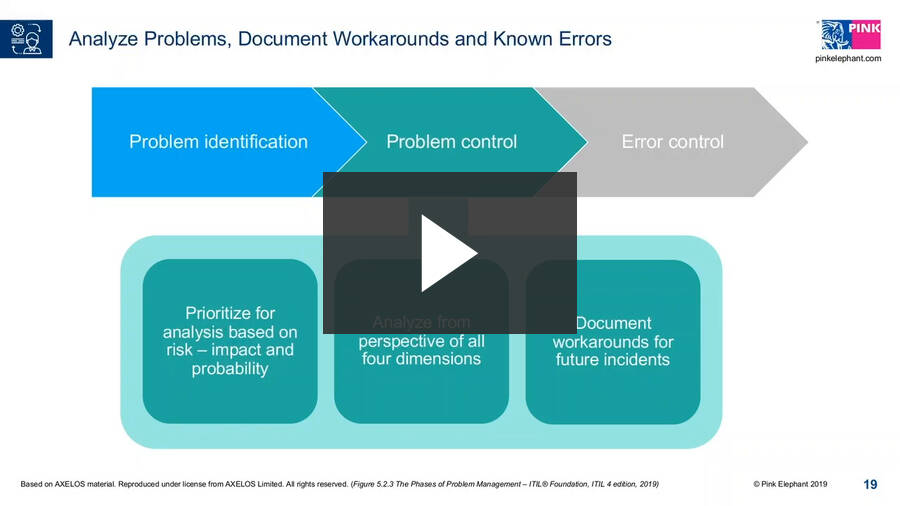 Please wait, you may need to disable your adblocker or adjust privacy settings to view content
Want To Keep Exploring Other Resources?