Developing innovative applications has become a key differentiator for many organizations. The use of cloud-native architectures and DevOps methodologies to accelerate software delivery are causing AppSec teams to re-think their approach to workload compliance. Gating releases, a long-time security practice, is now seen as introducing friction into the pipeline. Today, modern appsec teams act as enablers, providing guidance and governance to development teams so they can confidently use open source, containers, and infrastructure as code, without interfering with delivery-oriented goals.
At the center of modern AppSec teams are security tools that help developers make informed decisions about all parts of the cloud-native stack, and release orchestration tools that provide enforcement through security checks that keep up with the pace of modern software delivery.
Snyk and Digital.ai deliver these capabilities that bring cross-functional stakeholders together to achieve "DevSecOps" through automated workflows, security tool orchestration, and auditing capabilities that provide reporting and insights about the organizations' software delivery teams.
In this webinar, our experts Amit Mohleji, Director of Sales Engineer at Digital.ai, and Tomas Gonzalez, Partner Solution Architect at Snyk, will show you how Snyk and Digital.ai help you:
Address risks from implementation decisions spanning open source, containers, and infrastructure as code
Augment security by empowering developers with self-service remediation capabilities
Implement gates and criteria to ensure compliant application releases
Report on project information, helping to identify constraints in the software supply chain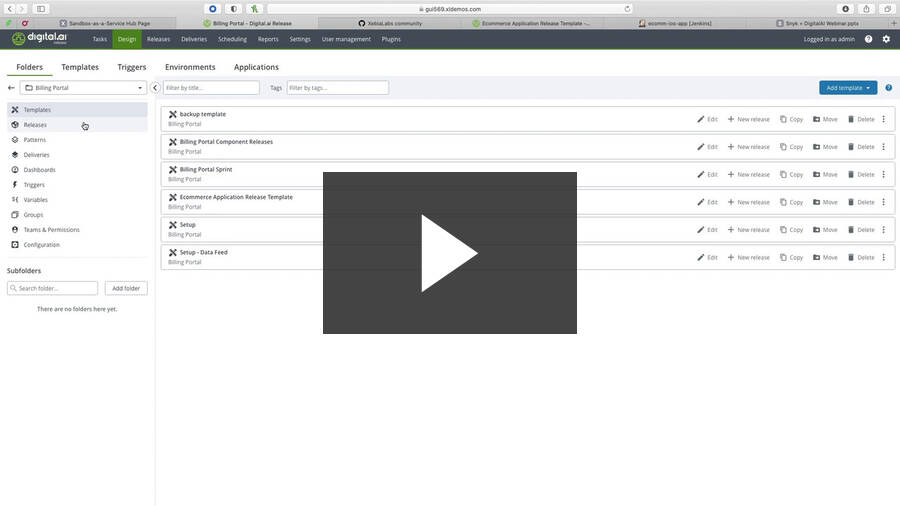 Please wait, you may need to disable your adblocker or adjust privacy settings to view content
Want To Keep Exploring Other Resources?