In today's completely digital world, organizations and individuals alike are acutely aware of the speed of change and how it affects them. Whether you are remote, hybrid, or in-person, people are still struggling to adapt to these new environments. As Edward Demmings once said, "It is not necessary to change. Survival is not mandatory." 
Although survival may not be mandatory, it's definitely recommended! So how can organizations keep up with the speed of change? A good first step is tracking your DORA metrics and extending them into actionable insights. Using DORA metrics, your enterprise can categorize its teams into high or low performers, providing a baseline for where you are today and how you can set goals for future improvement. 
Don't miss this conversation with Mattias Zieger, Technical Director at Digital.ai, as he shares insights on how to leverage DORA metrics to their fullest. 
Watch now to learn: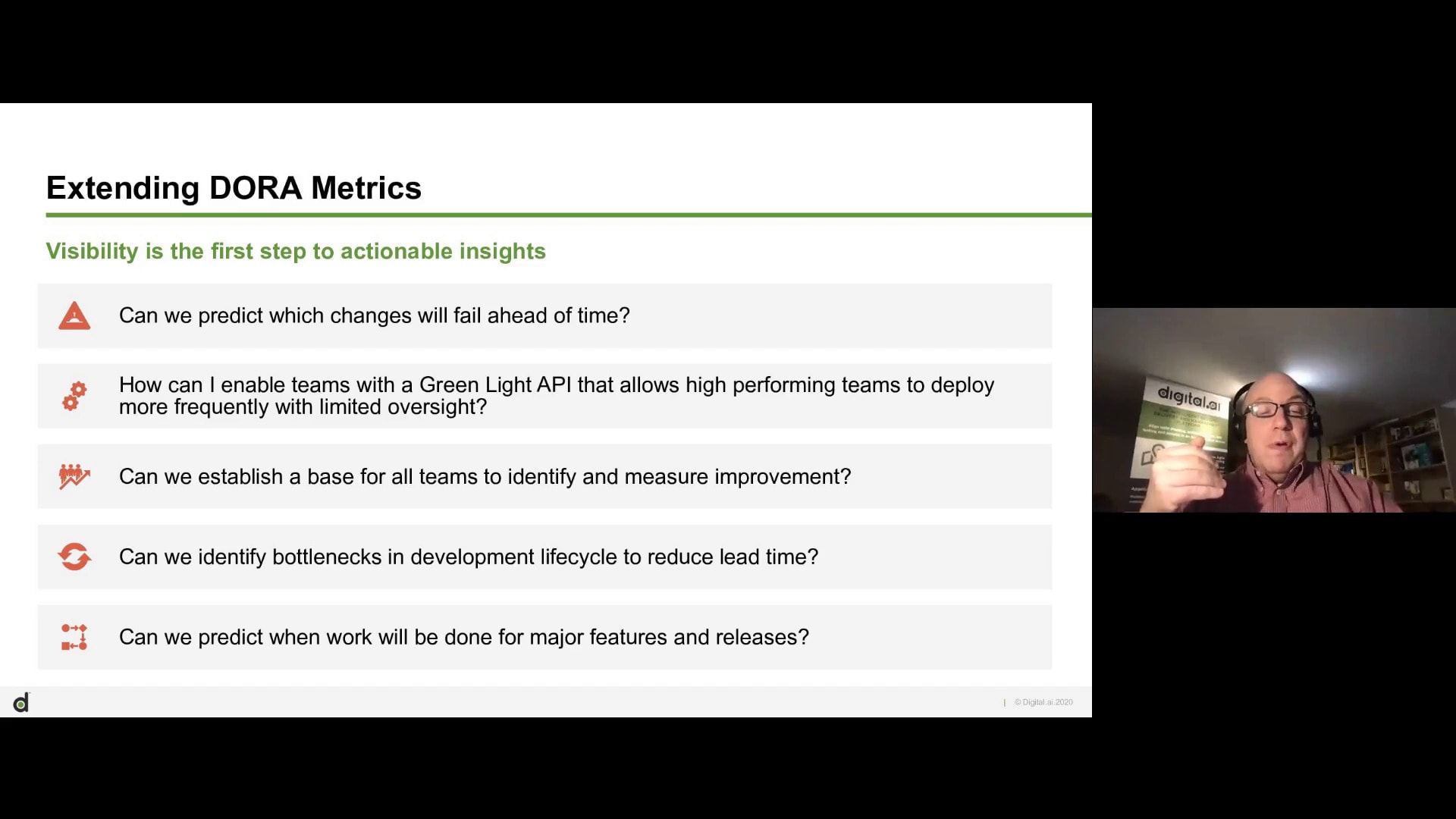 Please wait, you may need to disable your adblocker or adjust privacy settings to view content
Want To Keep Exploring Other Resources?