Software development in the automotive industry is getting more and more complex. Advanced driver-assistance systems (ADAS) is a prime example of a complex, evolutionary, and distributed system. The ecosystem consists of many components and sensors for steering, accident avoidance, machine vision, cruise control, navigation, and braking. These components are provided by a complex supply chain with suppliers using different software stacks that utilize various software development methodologies and comprise millions of lines of code.
Adhering to common coding standards establishes safe and secure software development practices across the supply chain. There is also the increase in adoption and refinement in DevOps and agile practices to automate workflows and establish value streams.
Parasoft's automated software testing tools work seamlessly with TeamForge and can help you streamline compliance testing.
This webinar will cover the following topics: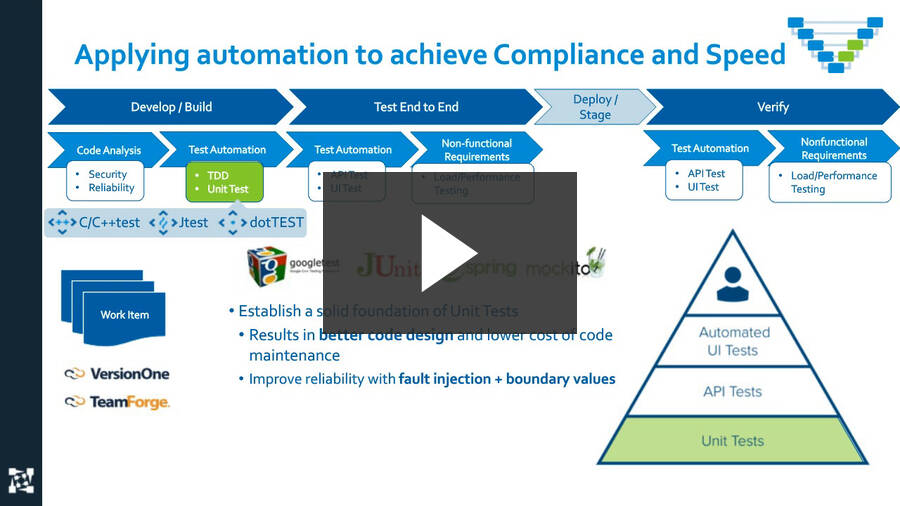 Please wait, you may need to disable your adblocker or adjust privacy settings to view content
Want To Keep Exploring Other Resources?