This eBook describes how Digital.ai transforms the way development teams and organizations work.
Digital.ai provides AI capabilities designed to move traditional, static software delivery to automated processes. This is accomplished by using AI-generated code and dynamic models designed for the ways large-scale development organizations work today.
We do this with a focus on three key capabilities:
Testing, securing, and governing AI-generated code
Harnessing AI to automate and accelerate software delivery
Managing tradeoffs and decision making aided by AI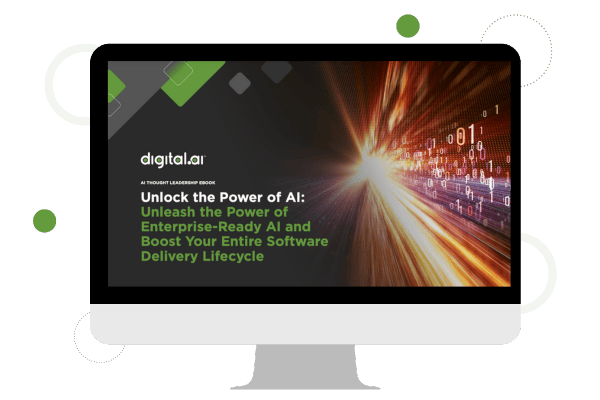 Please wait, you may need to disable your adblocker or adjust privacy settings to view content
Want To Keep Exploring Other Resources?