Digital.ai Deploy, eliminates the endless creation and maintenance of runbooks and scripted deployment pipelines, so that agencies can automate deployments in a scalable way (no more copy and paste scripting or using one SME per platform). Automating application deployments is a crucial step that agencies are diligently working towards to achieve the benefits of agile, DevSecOps, and continuous delivery.
Automation
Platform agnostic
Drag and drop deployments
Reduce deployment times
Maintain deployment security
Automatic configuration
Error Handling
Deployment rollbacks
One-step un-deployments
Eliminate deployment runbooks
Reduce python script dependencies
Deployment consistency
Environments
On-premises
Containers
Cloud
Hybrid
Legacy
Corporate information
NAICS Code: 541519, 511210
DUNS Code: 139023258; 003131385; 079790634
Cage Code: 3FLQ7
Vertosoft GSA Contract: #GS-35F-688GA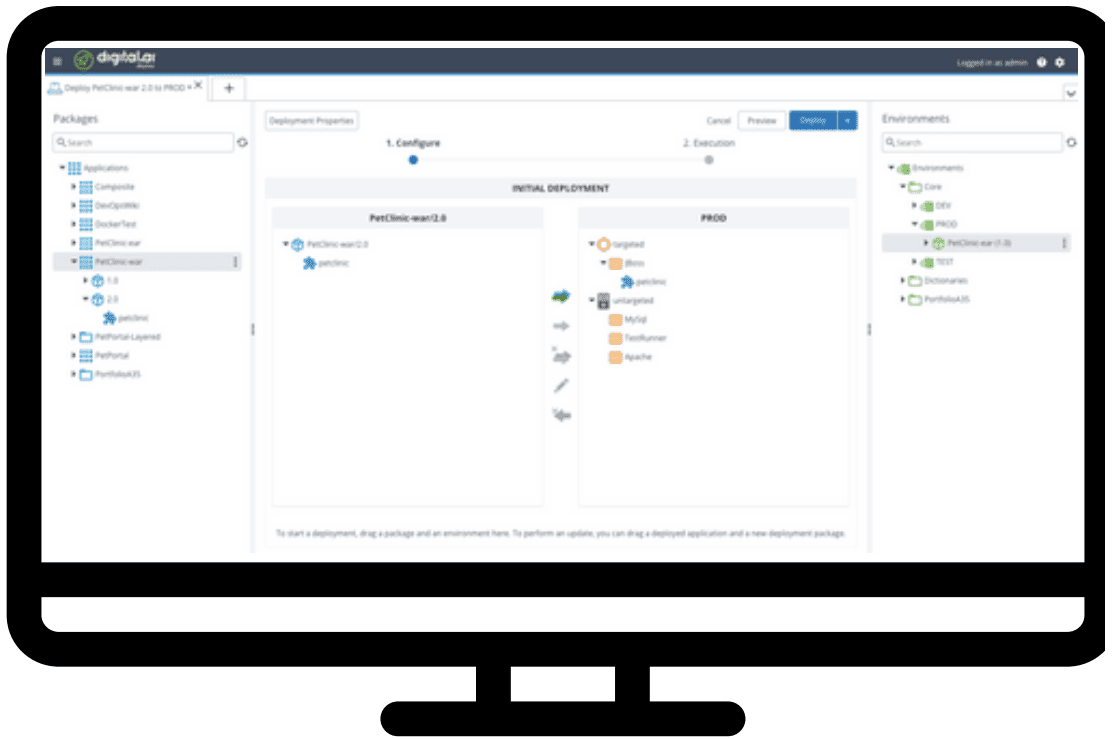 About Digital.ai
Digital.ai is an industry-leading technology company dedicated to helping Global 5000 enterprises achieve digital transformation goals. The company's AI-powered DevSecOps platform unifies, secures, and generates predictive insights across the software lifecycle. Digital.ai empowers organizations to scale software development teams, continuously deliver software with greater quality and security while uncovering new market opportunities and enhancing business value through smarter software investments.
Additional information about Digital.ai can be found at digital.ai and on Twitter, LinkedIn and Facebook.
Learn more at Digital.ai Government Solutions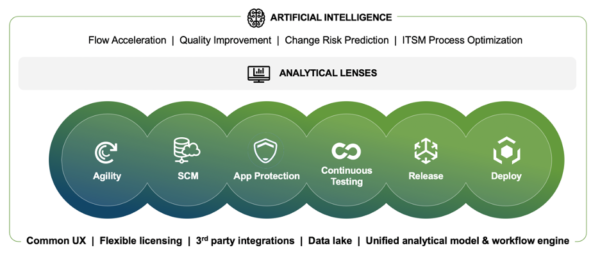 Want To Keep Exploring Other Resources?