Organizations struggle with risk management in production IT environments —especially change risk. This is a high stakes issue — degraded IT services due to failed changes result in reduced revenue, productivity, customer satisfaction, and product quality. However, it's hard to tackle this problem with information scattered among siloed teams, ineffective CAB processes, and various systems of record.
How can you leverage the power of analytics to mitigate your production risk?
EMA Research teamed up with Digital.ai, formerly Numerify, to find how various sophisticated IT operations have successfully used a system of intelligence approach to mitigate change risk. Join Steve Hendrick, EMA research director, and Amit Shah, Product Marketing Director at Digital.ai, to learn about the latest findings.
Topics of discussion will include:
A framework to discover, evaluate, and remediate change risk
Proven best practices on leveraging AI and BI to operationalize this framework
How better change risk management can help you be more efficient and agile
Digital.ai customer change success case studies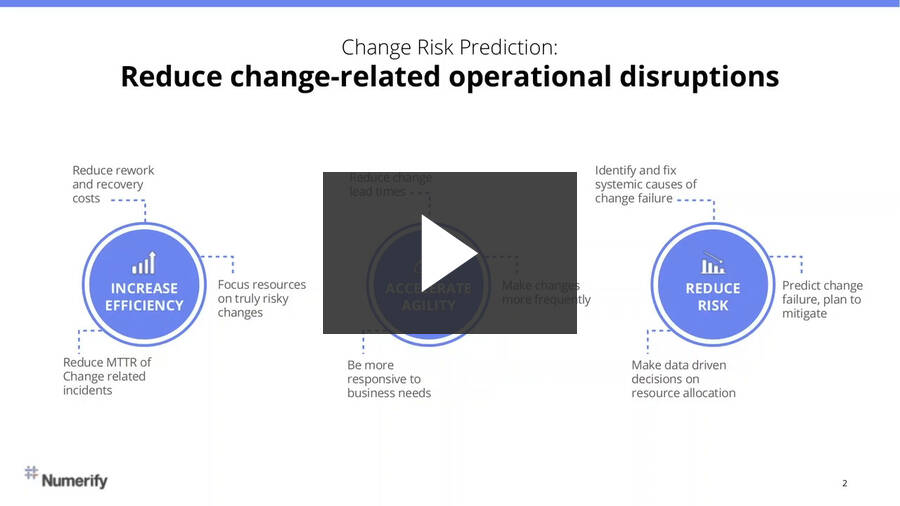 Please wait, you may need to disable your adblocker or adjust privacy settings to view content
Want To Keep Exploring Other Resources?