In today's volatile environment, your customers, partners, and employees are more dependent than ever on your ability to deliver reliable digital services. Investing in AI-powered capabilities that improve the quality, availability, and performance of these mission-critical services is now all the more important, and technological innovations are making such capabilities easier to adopt.
IT operations teams have always struggled to identify and fix complex problems quickly, in part because they often cannot correlate data from multiple monitoring systems, e.g., is the root cause of a major incident related to a recent change? If so, which of the +100 changes made in the past week is the culprit?
How can IT change and service management processes use the wealth of historical insights in ITSM, APM, DevOps, and other systems to avoid major incidents in the future?
AIOps (AI for IT operations) delivers precisely these insights allowing your teams to not only resolve incidents faster but also help avoid incidents altogether. Watch the on-demand webinar co-hosted by our guest speaker Rich Lane, Senior Analyst at Forrester Research, and Ted Sapountzis, VP of Marketing at Digital.ai.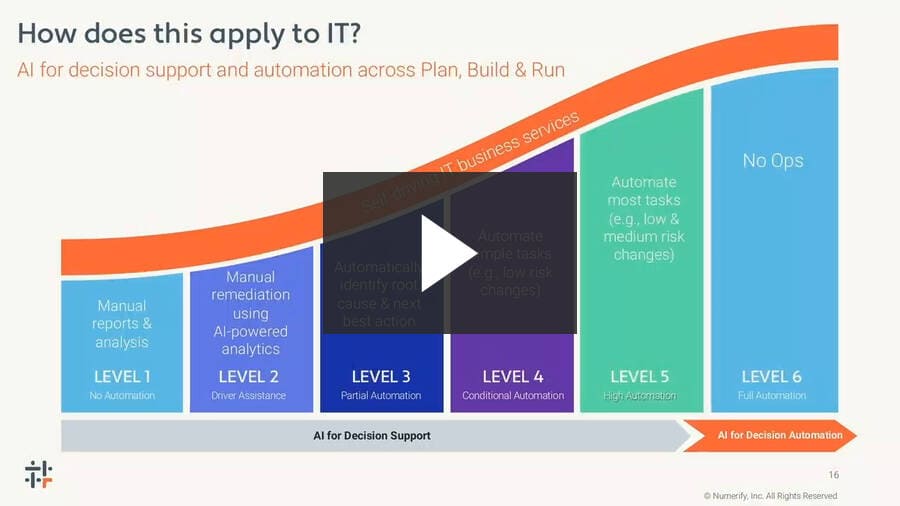 Please wait, you may need to disable your adblocker or adjust privacy settings to view content
Want To Keep Exploring Other Resources?