Last Updated Nov 01, 2021 — Caio Bailoni, Sales Engineer
Caio Bailoni, Sales Engineer at Digital.ai, tells his story of how one missed train stop led to the realization that value stream management is often misunderstood among the business and engineering teams within an organization and how to better achieve value.
Value Stream Management
Here I am, in the summer of 2011 in New York City. After a couple of weeks of enjoying the sun and sand of Florida, I was excited to finally arrive in NYC, the concrete jungle.
Growing up in Sao Paulo, Brazil, I always thought it was fair to view these two cities as one and the same. The similarities seemed endless, they both have a lot of traffic, the skylines are abundant with buildings, and neither city seems to rest.
But I was wrong, NYC is unique! It's beautiful, crazy, organized, big while simultaneously compact, and of course, it's the most famous city in the world
But let's get to the point, shall we?
Anything can change in a New York Minute
New York City has one of the most efficient, albeit complex, subway systems in the entire world. It's fascinating to simply ride on these trains and understand the system map.
The easiest way to explain is to say that you can go anywhere, at any time, using the subway in NYC.
My first time using the subway was both terrifying and humorous. I was staying in Queens and wanted to go to Central Park. That base sense of direction is all the knowledge I had on the geography of the city. So, I proceeded to open the GPS on my phone and found the closest train station: Forest Av on the orange line. Looking at the map I saw the closest station to Central Park was 57th Street and in my limited understanding of the metro, I thought that I would only have to ride the train for 11 to 12 stops.
No big deal, right?
And so, I hopped on the train. Despite the urge to people watch, I was determined to focus on the names of the stations and counted them as they came and went. But as life goes, my attention was diverted, and the station names began to blend and stop making sense. Of course, I also had no cell phone reception to double-check my GPS. Long story short, I ended up at Brighton Beach. Funny, because I didn't know there was a beach in NYC.
Jokes aside, I enjoyed my day at the beach and returned home with a mission to conquer the metro. The moral of the story, do your research before traveling and learn the subway system well, starting with avoiding all the mistakes I made on my journey.
Some mistakes were made
After better analyzing the subway map and asking some locals for directions, I learned some basic principles of the subway system and discovered the mistake I made and why.
I didn't know the difference between the express lanes and the local lanes.
I assumed the metro lines were defined by colors.
I ignorantly decided that I didn't need to ask for clarity or confirm my route with others more experienced than myself because I thought my GPS would be enough.
I got distracted by the commotion of the subway and lacked focus, leading me to miss that I was heading in the wrong direction.
The lesson I learned from my NYC excursion led me to think about Value Stream Management (VSM). How many times have you, your team, and your organization suffered from all or some of these mistakes?
Anything can change in a Value Stream Minute
How many times have you encountered project capacity issues, delays on deliveries, lack of quality, and had no visibility from the business side all the way to engineering, just so you could have some transparency over the entire process?
We talk a lot about digital transformation, lean processes, scalable portfolios, and DevOps. But unfortunately, we often rely on these units or phases individually. This results in a job well done on the business side regarding portfolio management but lacks an alignment with successful execution. The results are the same when flipped; IT is fully integrated and automated but lacks transparency. It's critical to remember that organizations want the value to flow through these pipelines.
These overarching organizational issues are similar to my metro mishap–without a comprehensive understanding of the entire unit, knowledge in one small portion is useless.
In my experience, I've seen multiple organizations assume they are in good shape simply because their project management is integrated with their pipelines. But when we take a closer look and start asking the right questions, these organizations conclude that despite being fully integrated, they lack business alignment. As a result, they've been slowing down their express lanes, skipping stations on the local lanes, and delaying their trains which makes others lose their focus and commitment.
Let's reevaluate my metro mistakes, this time adding business value through VSM.
New York is never a mistake, but you can still make them
Question 1: How do I know what's going on and what are the differences?
Answer: It's imperative to enable an organization to have an end-to-end understanding of their portfolio from business to engineering, as well as from idea to execution.
Question 2: How can I not jump to the wrong conclusion?
Answer: Transparency and traceability should be abundant over each process and using tools that add value every step of the way, ranging from people, processes, or technology orchestration.
Question 3: How can I ensure that I'm on the right path?
Answer: Having a valuable and reliable data lake will serve your organization complete analytic reports that will enhance its overall strategy.
Question 4: How can I avoid getting distracted by business changes and other issues?
Answer: Teams that work in synchronization result in clear corporate goals and responsibilities, which ultimately leads to individuals performing their best as well as platforms that will serve any technology allowing for intelligent business orchestration that is aligned with the business portfolio.
These VSM blues, they've all melted away
If I had executed my metro journey in a similar fashion to how I approach flow metrics, it would have been smoother sailing.
This is exactly how we approach Value Stream Management, through a platform that is flexible and reliable, all while bridging the business and IT divide.
VSM is much more than a tool. It's a culture, a change, a trend that's been proven to be highly effective when utilized in the correct way. But there is no "one size fits all" option; each organization needs to be treated differently, as each is unique like the separate metro lines of the NYC subway system.
I hope you've enjoyed reading and remember, don't get too distracted or else you might end up in the wrong place.
What's New In The World of Digital.ai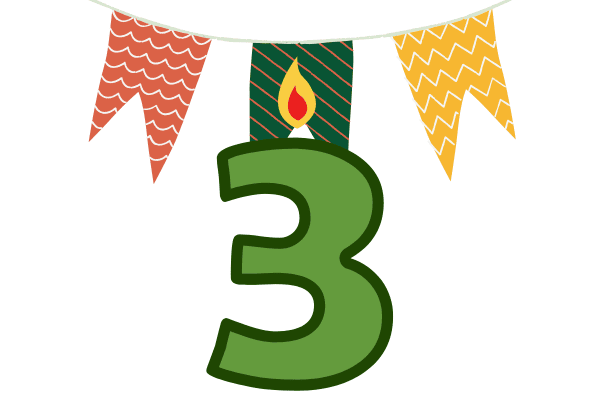 This year on June 16th, Digital.ai is turning three! Continue reading for insight into Digital.ai's journey and what plans we have for the future.