Your DevOps practice is making more apps available with greater frequency​.
At the same time:
"Applications are once again the top cause of external breaches" – Forrester 2022
According to Gartner's Hype Cycle for 2022, DevSecOps has reached the "Plateau of Productivity"
US$ 4.35 million average cost of a data breach as reported by the Ponemon Institute
Perhaps you've begun to use tools such as SAST, DAST, SCA, to secure the apps you create. But the working examples and zero days your apps contain require a greater level of protection. Watch this webinar to see how you can integrate application security into your DevOps processes.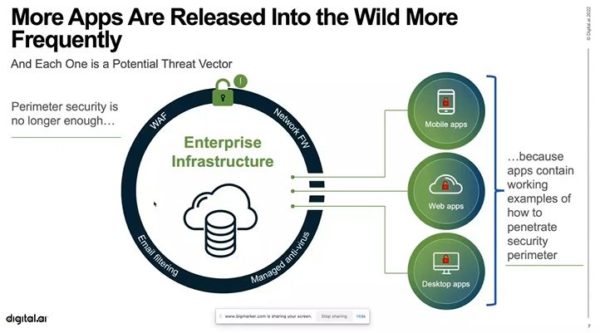 Please wait, you may need to disable your adblocker or adjust privacy settings to view content
Want To Keep Exploring Other Resources?