Remember the time your release caused a major failure? That moment when you were trying to figure out what happened and fix it as soon as possible? It's one of those situations you want to prevent! And it just gets more complex as you need to deploy to multiple environments like cloud, on-prem, VMs and containers.
The fact is that enterprises have yet to master the art of transparency throughout their DevOps pipeline to gain efficiency, reduce failure and recover faster.
Join our webinar, where Charitra Agrawal, Director of Product Management and John Kantirakis, Sr. Solution Engineer, will show you how to predict the unpredictable! We'll help equip you with AI-powered predictive data that empowers you for timely deliveries and fast risk detection. It's time to get smarter and reduce the headaches and make your DevOps "continuous."
In this webinar you will learn how to:
Prevent release delays by proactively understanding the release dependencies and their risks
Predict the probability of change failure with the change credit score and give a fast pass to low-risk changes
Remediate problems faster with data that correlates application releases with incidents and production events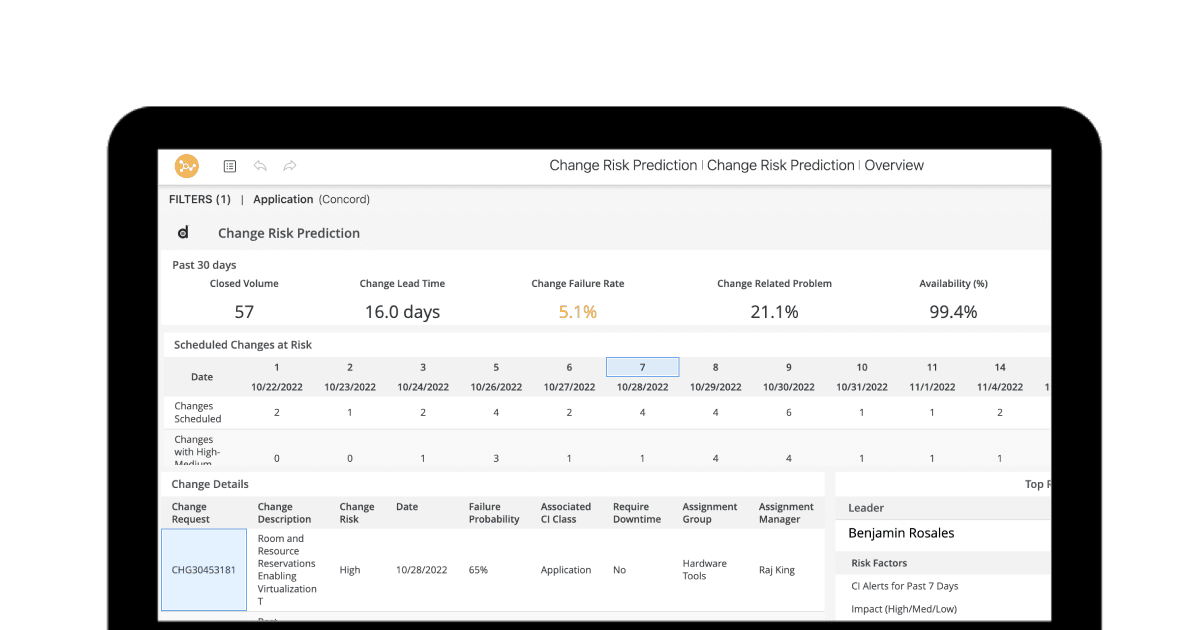 Please wait, you may need to disable your adblocker or adjust privacy settings to view content
Want To Keep Exploring Other Resources?