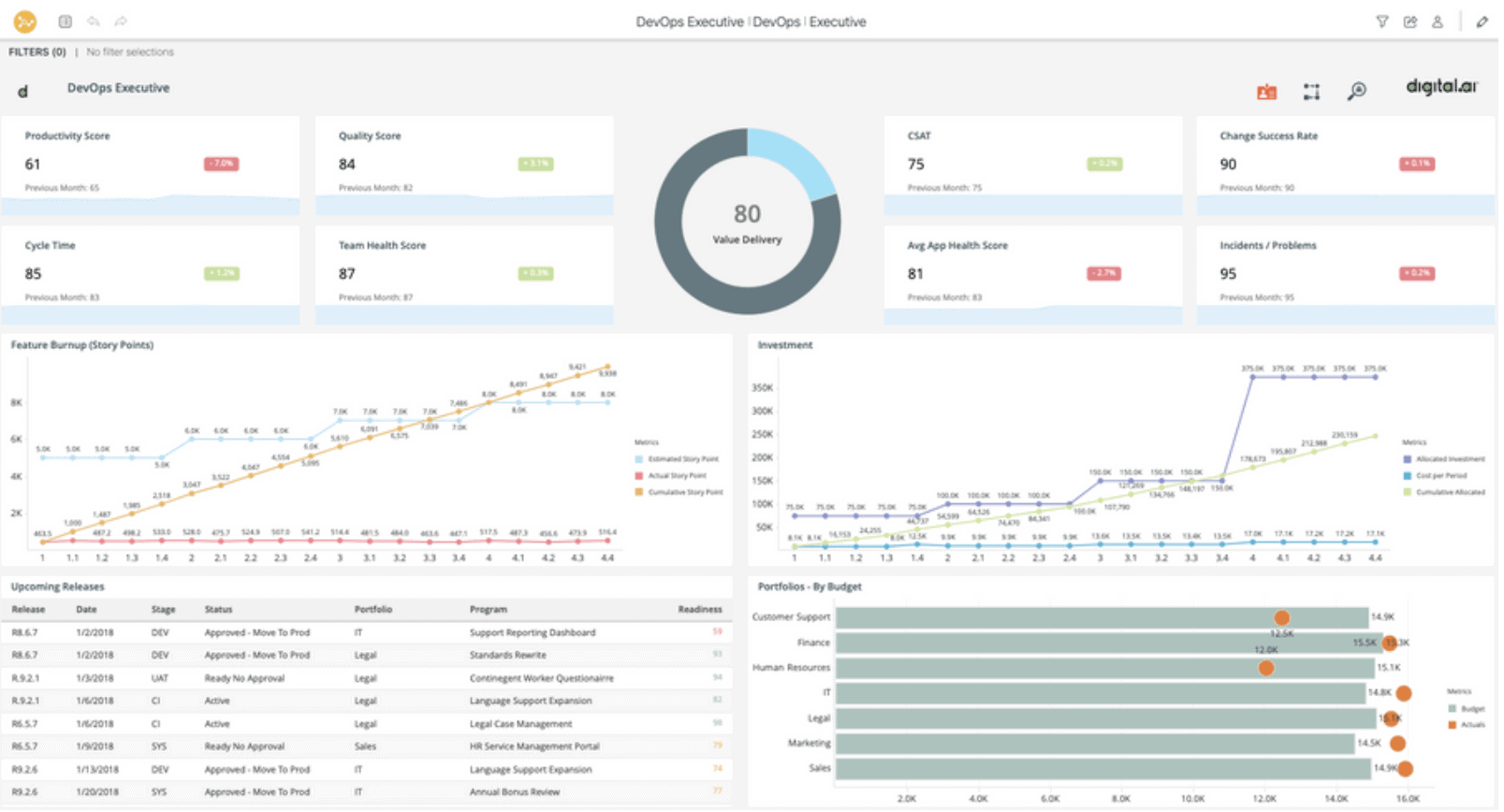 Predictive Intelligence: Flow Acceleration
Gain predictability into the flow of software-driven value.
Intelligence Flow Acceleration is an enterprise-grade AI-augmented analytics product to help Agile DevSecOps teams take a predictive approach to software delivery.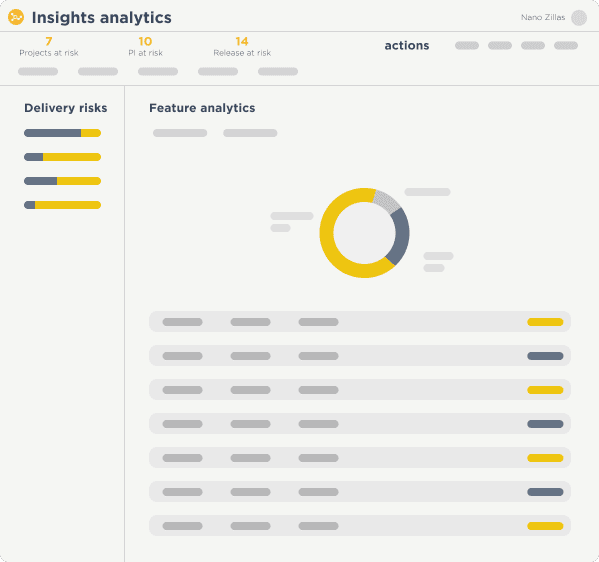 Get Prescriptive Insights Across Your Software Development Lifecycle to Accelerate the Flow of Value
Apply lessons learned from the past to predict future value delivery schedules
Gain complete visibility across your distributed portfolio to understand the key factors and trends influencing cycle slow downs
Take action on areas threatening your schedule based on lessons learned by AI-ML
Reduce risk and prevent surprises fueled by AI-augmented insights and recommended actions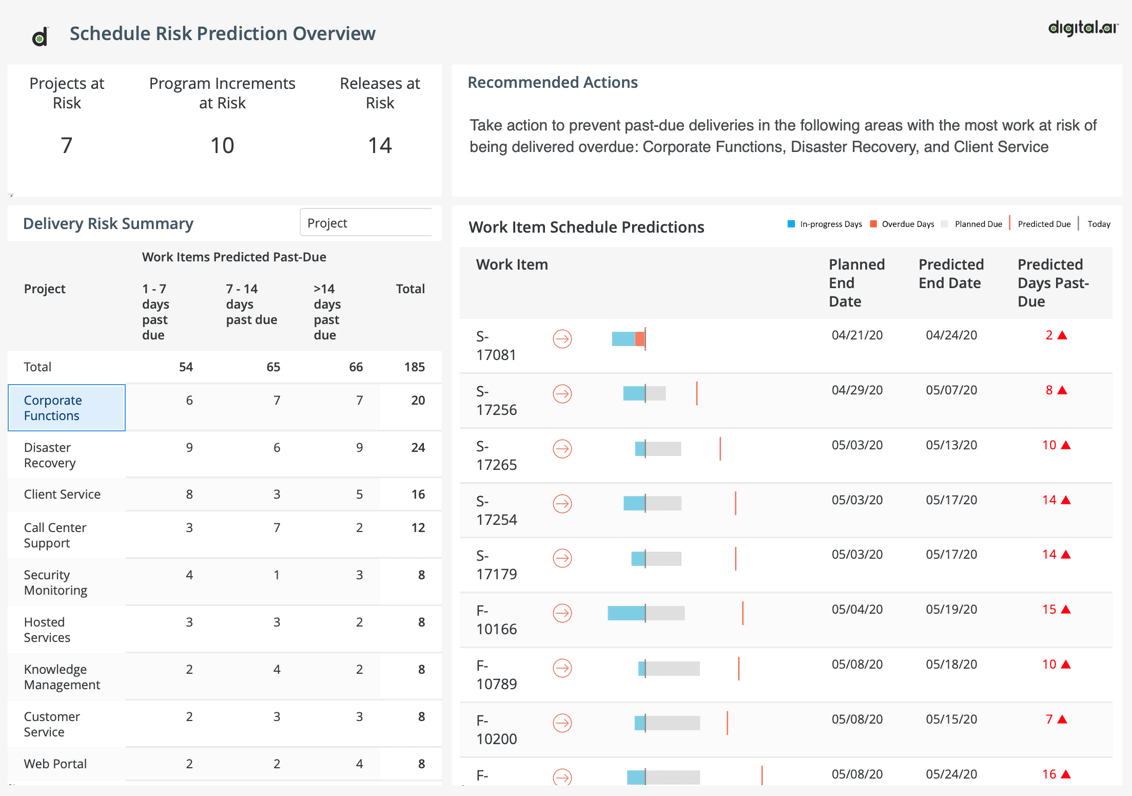 Identify Automation Opportunities
Identify the top opportunities to increase delivery frequency with targeted investments in automation
Improve accuracy, consistency and reliability with targeted action and learning
Target DevSecOps tooling budget to expand automation within areas that have the highest levels of manual tasks
Get recommendations to prioritize automation opportunities across different strategic themes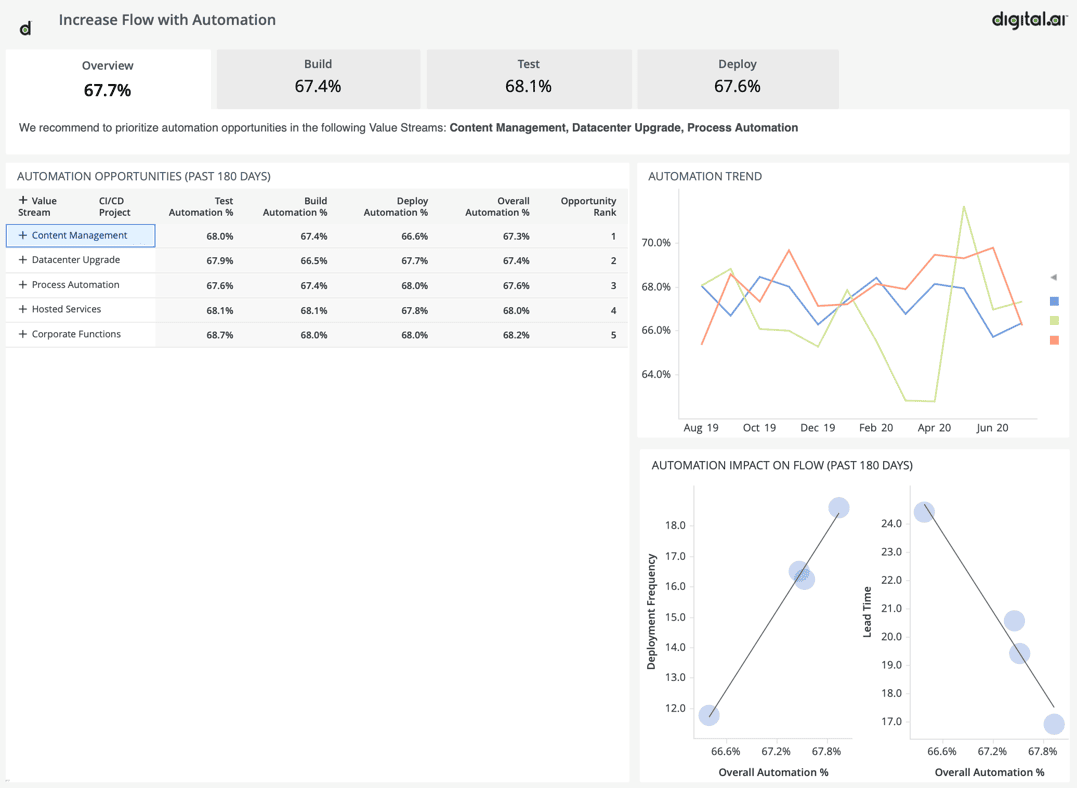 Identify opportunities to make cycle times shorter to accelerate delivery of value
Take a prescriptive and predictive approach in reducing lead times to meet your business goals
Eliminate bottlenecks and non-value work to improve productivity and reduce costs
Demonstrate how time and effort on non-value work impacts delivery schedules and cycle time to develop continuous improvement plans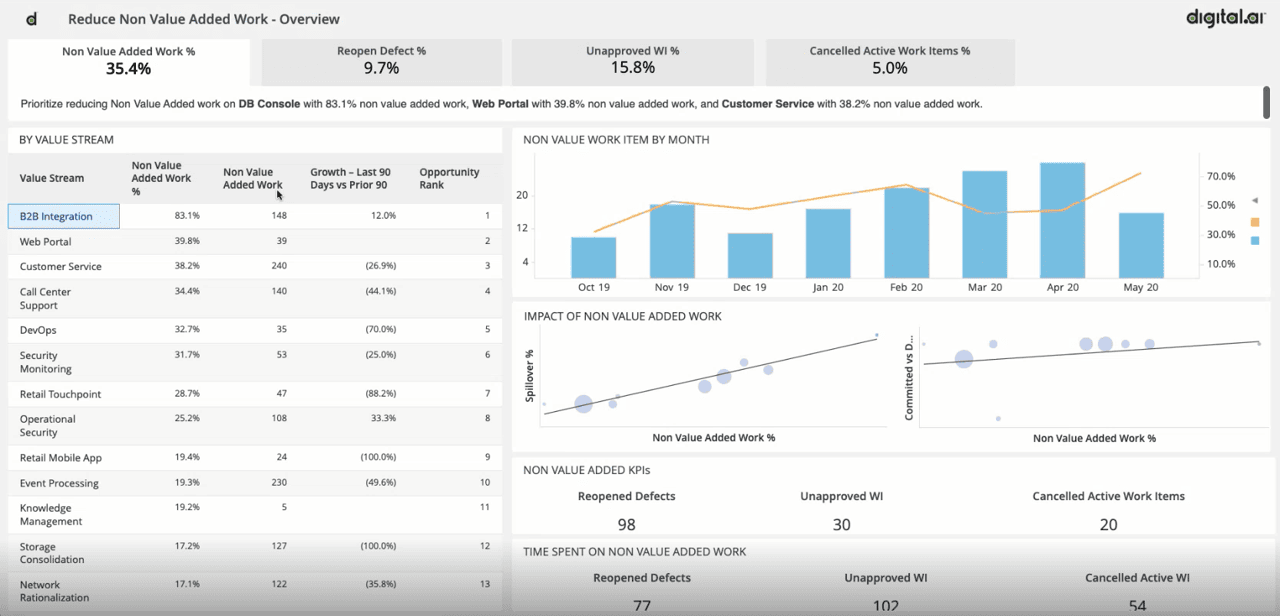 See How We Can Transform Your Business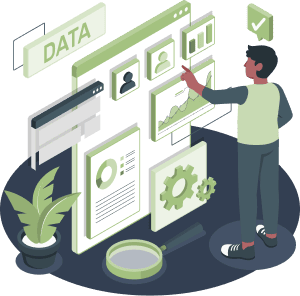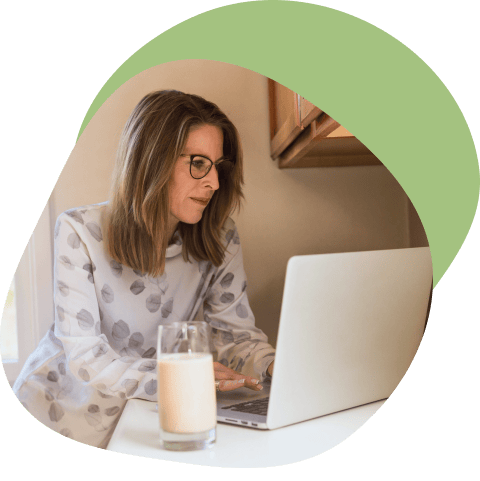 See Digital.ai Intelligence in Action
We have helped thousands of teams across industries predict, analyze, and make data-driven decisions with Digital.ai Intelligence. Contact us to learn more.