Intelligence Flow Acceleration
Deliver value, gain efficiency, and predict risk.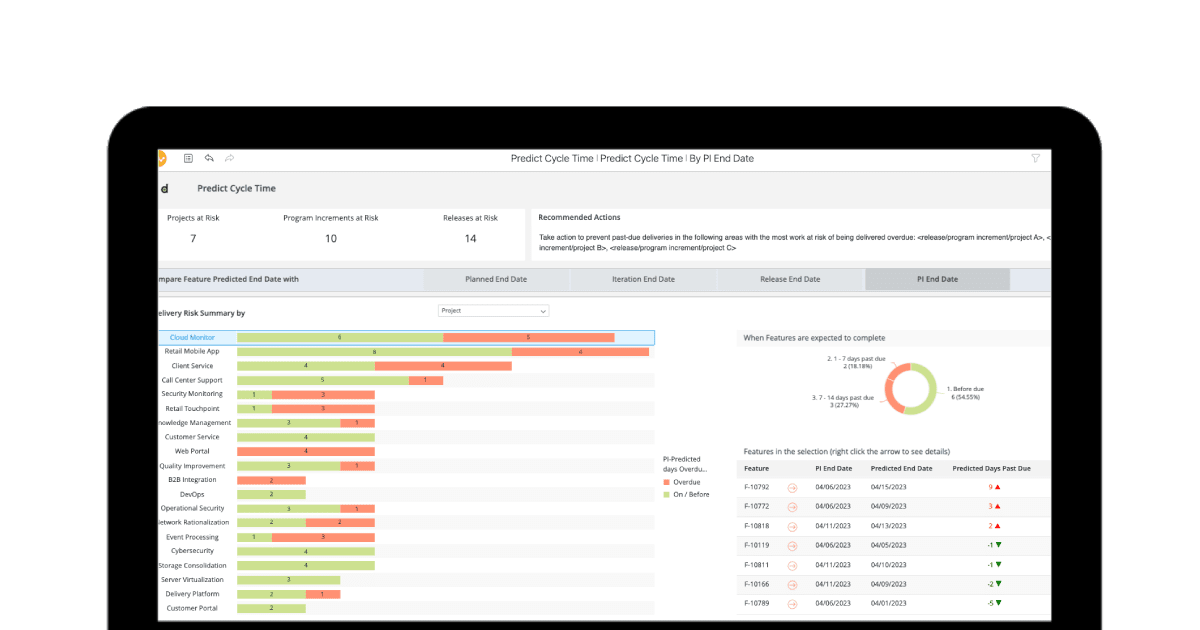 Intelligence Flow Acceleration is an enterprise-grade AI-powered analytics product to help Agile teams take a predictive approach to reduce lead times and deliver products on time.
Gain Visibility Across Your Software Development Lifecycle
Gain visibility in your entire application pipeline
Accelerate innovation by predicting software development timelines
Identify actionable opportunities for automation and improvement
Single-pane-of-glass for Agile and DevOps insights
Detect and eliminate application development bottlenecks
Increase throughput and predictability to reduce cycle times
Identify and mitigate risk factors contributing to schedule risk
Align to Business goals and deliver Value
Prevent business impact due to unplanned delays
Continuously improve and measure your value streams
AI-infused insights
360 visibility with hundreds of predictive insights and analytics.
Scalable and Modular
Top-down and bottom-up views for executives and team members.
Customize and Extend
Ability to create new dashboard, and views based on your needs.
BYO-Data Source and KPIs
Ability to incorporate your own data and KPIs into the platform.
Want to take a deeper dive?