IT Service & Operations Lens is an enterprise-grade, cloud analytics product that provides pre-configured dashboards with hundreds of curated data-driven insights from ITSM, APM, ITIM, and IT DevSecOps tools. It helps you reduce the high service failure cost and manage your SLAs, increasing customer satisfaction and business outcomes.
IT Service & Operations Lens includes out-of-the-box integration connectors with various vendor products. It allows you to plug any additional data into the platform anytime and create new metrics and dashboards.
Digital.ai IT Service & Operations Lens
Consolidate your full-stack monitoring and observability data, improve production instability, and reduce the cost of IT Operations.
Digital.ai IT Service & Operations Lens Key Metrics
IT Service & Operations Lens correlates data from nearly all best-of-breed DevSecOps and IT Infrastructure and Operations, including ITSM (ServiceNow, BMC Helix, Zendesk), APM/ITIM (Dynatrace, AppDynamics, Splunk) tools, and many others. Sample analysis that can be performed with this lens includes:
Incident Analysis — Identify major incidents causing disruptions and drill down to their root causes, prioritize the incident backlog, and manage incident re-assignment rates, Mean Time to Repair (MTTR), and First Call Resolution (FCR) rates.
Risk Management — Manage overall services and infrastructure risks and have visibility in the change management backlog, performance, and trends.
Reduce Cost of Failure — Understand the revenue and cost impact of outages, measure user satisfaction score and trends, and prioritize resources to increase application and infrastructure health score.
Additional IT Service & Operations Lens Capabilities
Integration Marketplace
Out-of-the-box plugins to leading ITSM, APM, ITIM, and IT DevSecOps tools.
Domain Specific Dashboards
Dozens of pre-configured, ready-to-use dashboards and curated insight metrics.
Cloud Data Lake
Integrated data from multiple sources, normalized and available in a cloud data lake.
Flexible Platform
Build your own metrics (BYOM) and dashboards to support your business needs.

Operate & Monitor Dashboards Sample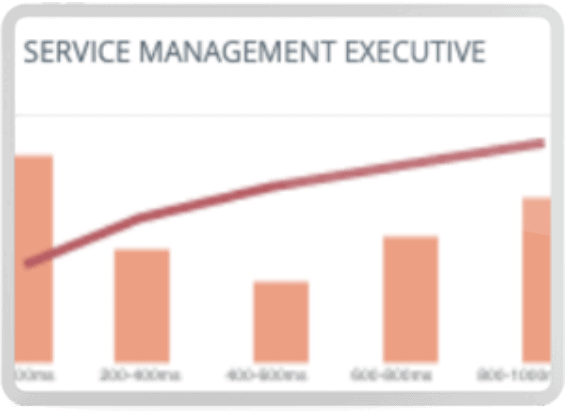 Service Mgmt. Executive
Gives you the full view of the IT Services, SLAs, MTTR, Changes + more.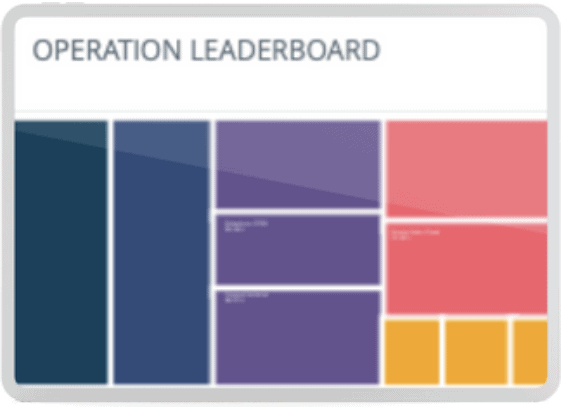 Operation Leaderboard
Manages your SLAs and drills down to possible deviations.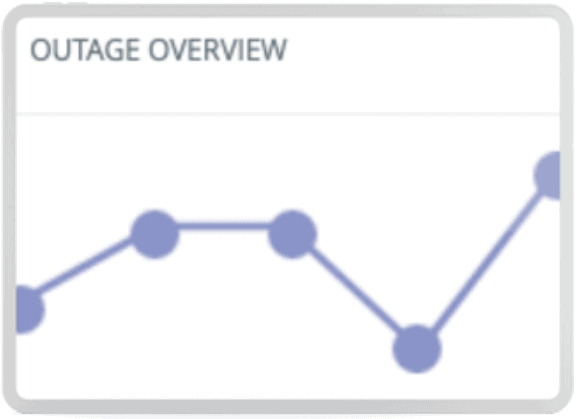 Outage Overview
Identifies the outage's root causes, impacts, and trends.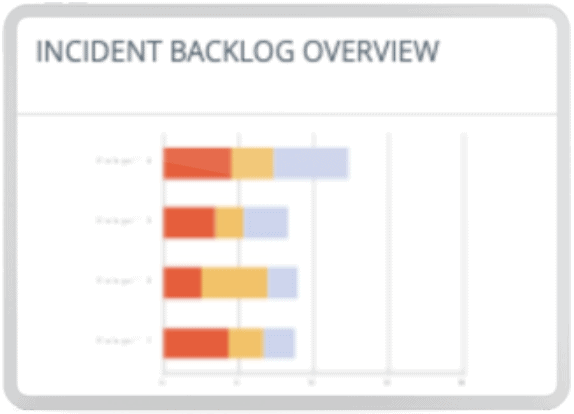 Incident Backlog
Tracks incident backlog trends and variances over time.
Intelligence AI-Powered Analytics Add-On
Intelligence is your first step towards AI-Machine Learning for Service Management Process Optimization (SMPO). The Intelligence SMPO package enables augmented data-driven decisions to prevent critical issues while reducing production's cost of service failure.

About Digital.ai
Digital.ai is an industry-leading technology company dedicated to helping Global 5000 enterprises achieve digital transformation goals. The company's AI-powered DevSecOps platform unifies, secures, and generates predictive insights across the software lifecycle. Digital.ai empowers organizations to scale software development teams, continuously deliver software with greater quality and security while uncovering new market opportunities and enhancing business value through smarter software investments.
Additional information about Digital.ai can be found at digital.ai and on Twitter, LinkedIn and Facebook.
Learn more at Digital.ai Intelligence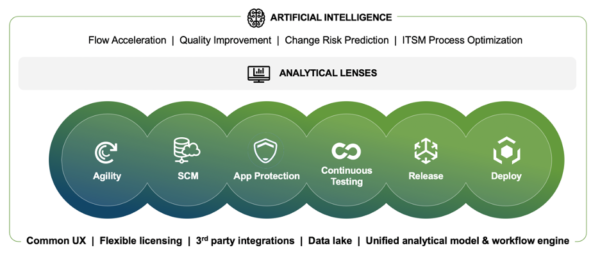 Want To Keep Exploring Other Resources?