While continuous delivery accelerates application delivery, major application disruptions can generate significant negative business impacts, especially for enterprises with complex environments.
With Digital.ai Intelligence - Change Risk Prediction (CRP) - you can avoid production environment failures by gaining visibility on change risk scores and patterns in key risk factors that lead to change failure. It enables teams to predict the probability of failure of each application change and helps eliminate problems before they appear.
Intelligence CRP is an enterprise-grade cloud predictive analytics product that provides pre-configured dashboards with hundreds of curated data-driven insights
Change Risk Prediction
Predict, identify, and make data-driven trade-offs to speed up application deployment while avoiding business disruptions.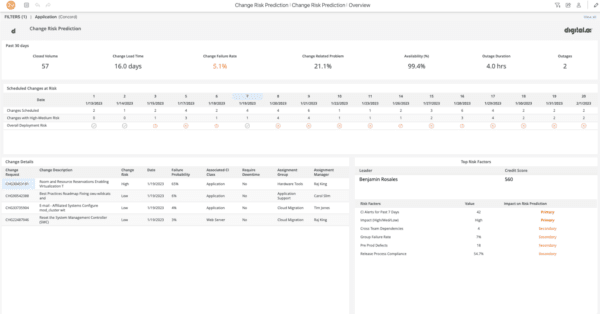 Why Predict Data
Intelligence CRP correlates data from many best-of-breed DevSecOps solutions, including CI/CD (Digital.ai Release and Deploy, Azure DevOps), IT Service Management (ServiceNow, BMC), and others. The benefits are:
Increase Efficiency
Reduce work and recovery costs
Focus resources on truly risky changes
Change MTTR of change related incidents
Accelerate Agility
Reduce change lead times
Make changes more frequently
Be more responsive to business needs
Reduce Risk
Identify and fix systematic causes of change failure
Predict change failure; plan to mitigate
Make data-driven decisions on resource allocation
Maturing from Business Intelligence to Artificial Intelligence

Expanded Change Risk Prediction Capabilities
Integration Marketplace
Out-of-the-box plugins to leading application development, DevSecOps, Operations tools.
Domain Specific Dashboards
Dozens of pre-configured, ready-to-use dashboards and curated insight metrics.
Cloud Data Lake
Integrated data from multiple sources, normalized and available in a cloud data lake.
Flexible Platform
Build your own metrics and dashboards to support your business needs.
Change Risk Prediction Dashboards Sample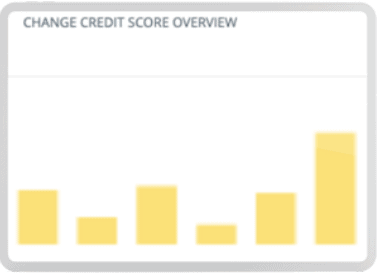 Change Credit Score
Gives the change risk score to decide approach before moving to production.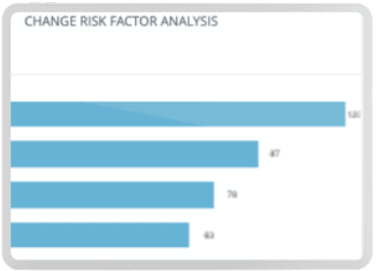 Change Risk Factor
Define and manage specific risk factors for changes.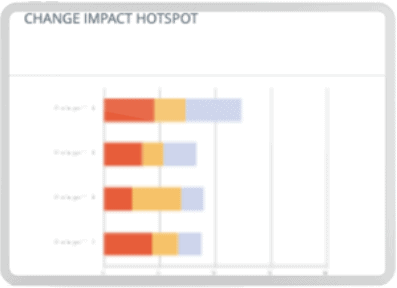 Change Impact Hotspot
Pinpoint the impact of changes and take proactive actions.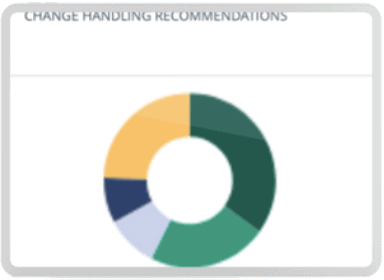 Change Recommendations
Recommend change approaches based on risk factors.
Adopt an AI-driven Approach to Business Success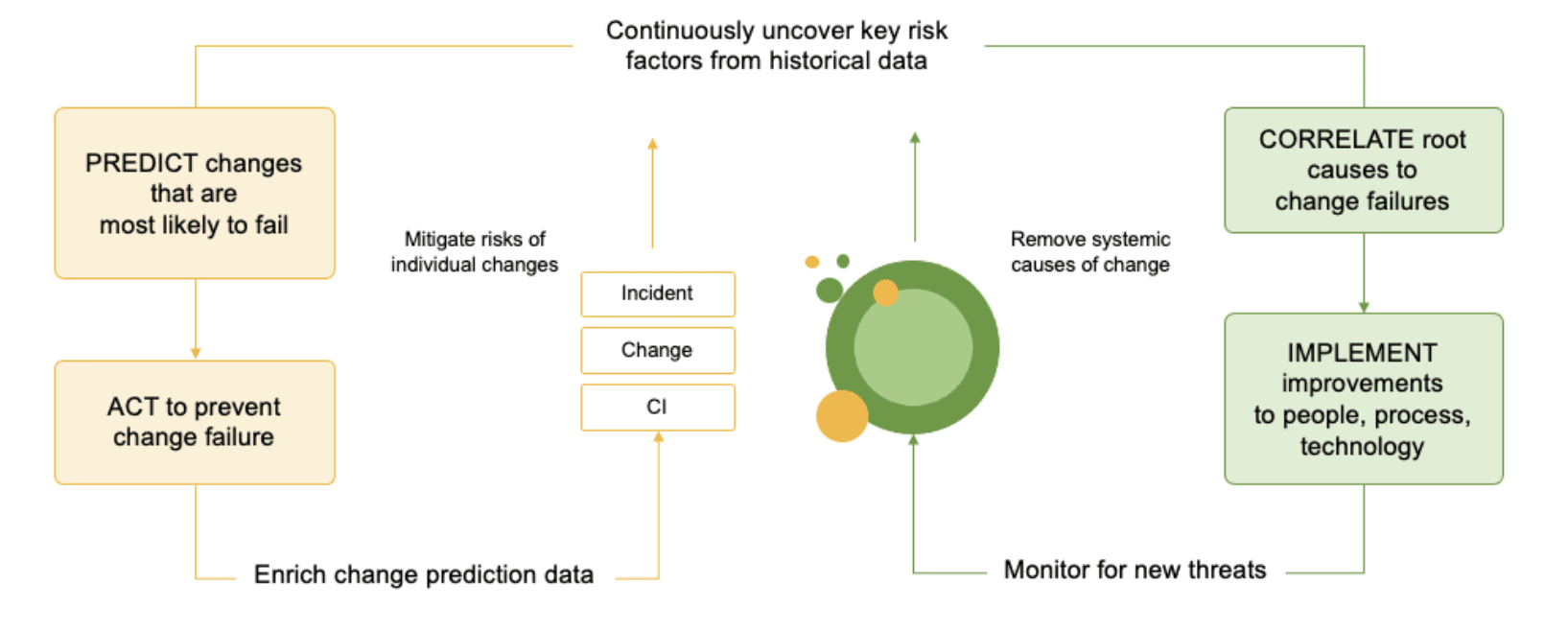 About Digital.ai
Digital.ai is an industry-leading technology company dedicated to helping Global 5000 enterprises achieve digital transformation goals. The company's AI-powered DevSecOps platform unifies, secures, and generates predictive insights across the software lifecycle. Digital.ai empowers organizations to scale software development teams, continuously deliver software with greater quality and security while uncovering new market opportunities and enhancing business value through smarter software investments.
Additional information about Digital.ai can be found at digital.ai and on Twitter, LinkedIn and Facebook.
Learn more at Digital.ai Intelligence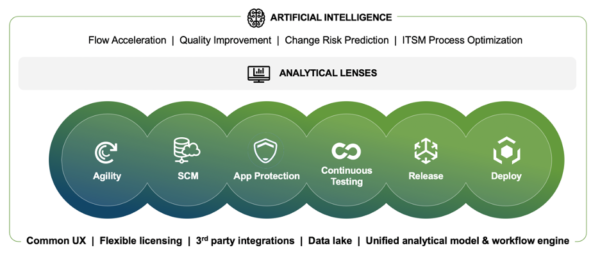 Want To Keep Exploring Other Resources?